Iran, Pakistan Hold Joint Naval Drill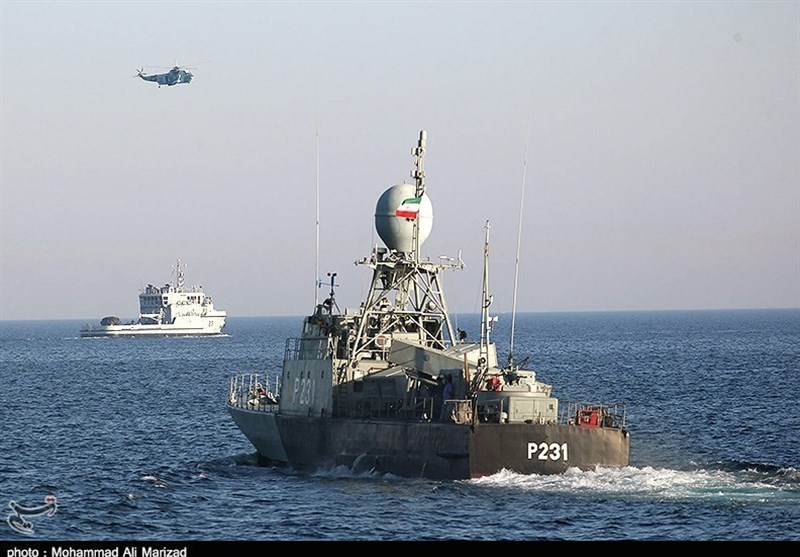 TEHRAN (Tasnim) – The naval forces of Iran and Pakistan staged a joint military exercise in Iran's southern waters on Tuesday.
A flotilla of the Pakistani Navy, which berthed at Iran's southern port city of Bandar Abbas for the joint war game in the Persian Gulf and the Sea of Oman, has been deployed to the exercise zone, an Iranian commander said Tuesday.
The spokesperson for the joint drill, Captain Reza Shaybani, said the exercise is aimed at boosting the combat capabilities and exchanging the military experiences and knowledge between the naval units of the two Muslim countries.
The drill also expresses the naval power of Iran and Pakistan, seeks to promote interaction for ensuring sustainable peace and security in the region, and includes joint operations such as aerial and naval transportation and passage exercise (PASSEX) tactics, he added.
The spokesman also noted that the Iranian units have taken part in the exercise with Alborz destroyer, a missile-launching corvette, and a helicopter, while the Pakistani flotilla includes combat and logistical vessels.
Iranian and Pakistani naval forces have in recent years promoted cooperation and staged several joint drills in the Indian Ocean and the Sea of Oman.