Iran, Austria Confer on JCPOA Joint Commission Meeting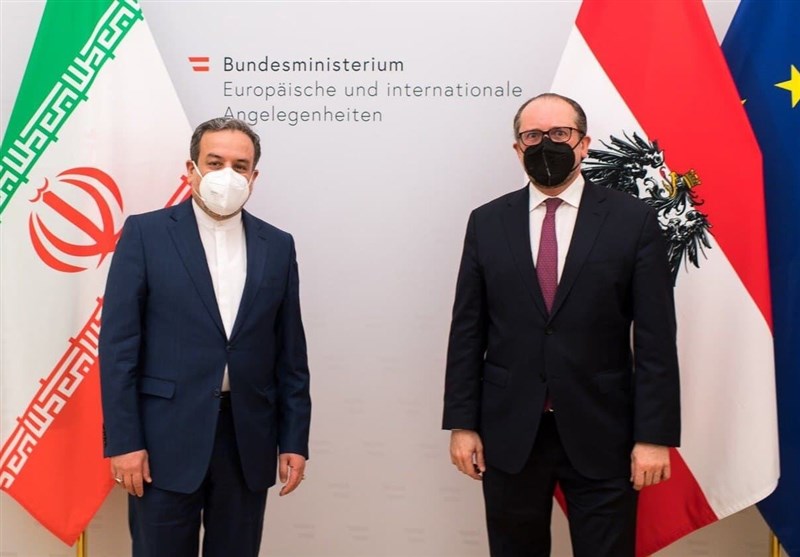 TEHRAN (Tasnim) – Iranian Deputy Foreign Minister Abbas Araqchi and Foreign Minister of Austria Alexander Schallenberg discussed issues surrounding the latest meeting of the Joint Commission of the Joint Comprehensive Plan of Action (JCPOA) held in Vienna.
In the Wednesday meeting in Austria, the two diplomats reviewed the bilateral ties between Tehran and Vienna and stressed their countries' determination to promote cooperation in various fields.
They also discussed the latest developments regarding the JCPOA and the Joint Commission meeting.
Araqchi appreciated Austria's efforts and hospitality, elaborated on Iran's positions in this regard, highlighted the importance of lifting the sanctions, and pointed to the practical steps the US administration should take for returning to JCPOA.
Schallenberg, for his part, expressed the Austrian government's readiness for presenting the necessary facilities and making efforts for creating a suitable atmosphere for holding talks. He also underlined that the JCPOA will benefit all, according to the Iranian government's official website.
The JCPOA Joint Commission held its 18th round of talks in Vienna on Tuesday, with representatives of Iran, Russia, China, France and the UK in attendance.
The US has been absent from the Commission and its discussions since 2018, when former American president Donald Trump took Washington out of the JCPOA and returned the sanctions that the nuclear accord had lifted.