Iran's Top General: Foundation Laid for Growing Military Ties with Tajikistan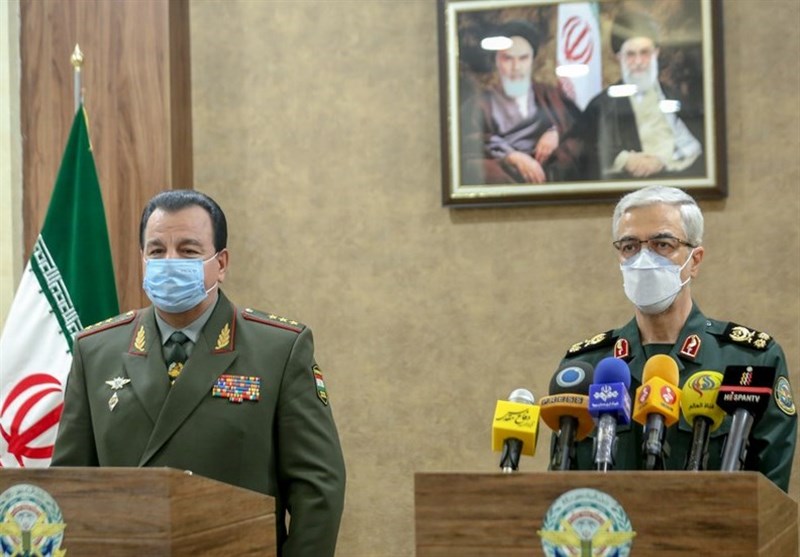 TEHRAN (Tasnim) – Iran and Tajikistan have laid the foundation for the expansion of military relations following a visit to Tehran by the Tajik defense minister, Chief of Staff of the Iranian Armed Forces Major General Mohammad Hossein Baqeri said.
Speaking to reporters in Tehran after a meeting with Defense Minister of Tajikistan Colonel General Sherali Mirzo on Thursday, Major General Baqeri said the grounds for the enhancement of military cooperation between the two Persian-speaking countries have been prepared.
The Armed Forces of Iran and Tajikistan have agreed to set up a joint task force to make plans for the future of the military and defense relations, he added.
Pointing to the visits that the Tajik defense minister has paid to a number of military industrial sites of Iran, the Iranian general said that talks have been held about cooperation between the two states in the military training sphere.
"The cooperation between the Armed Forces of Iran and Tajikistan will definitely have positive effects on the improvement of security and stability in the region, the development of Tajik Armed Forces, and the employment of the experiences of the two countries," Major General Baqeri added.
Highlighting the common language as well as the cultural and religious values shared by Iran and Tajikistan, the Iranian commander expressed hope that the springtime would mark a spring of military development of the two nations.