Iran, Iraq Move Closer to 5-Year Economic Cooperation Deal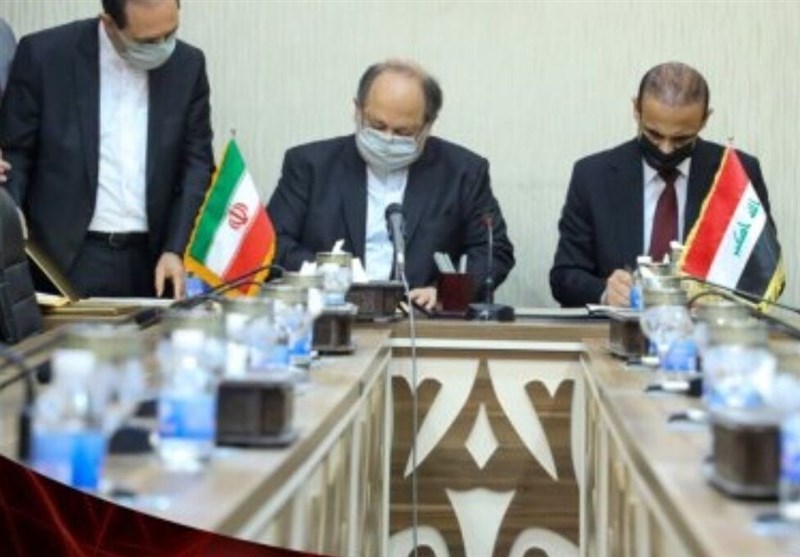 TEHRAN (Tasnim) – During a visit to Baghdad, Iranian Minister of Cooperative, Labor, and Welfare Mohammad Shariatmadari made arrangements to sign a five-year economic cooperation agreement with the Iraqi officials.
Speaking to IRNA before leaving Baghdad for Karbala on Sunday, Shariatmadari said he has reached an agreement to sign the 5-year economic cooperation document with Iraq's minister of finance and labor.
He expressed hope that Iran and Iraq would also conclude a mutual agreement on customs investments, boarder markets, and other issues.
The Iranian minister also noted that the economic cooperation document will be finalized during the Iraqi finance minister's visit of Iran, adding, "The preparations for signing the five-year cooperation document are being made and it is now ready for surveys, so that it will be signed and finalized before the end of the 12th (Iranian) administration's tenure."
In December 2020, Shariatmadari and Iraq's Minister of Labor and Social Affairs Adel Al-Rikabi made the final arrangements for a roadmap to mutual cooperation for five years.
He also pointed to the good and long-standing relations between the two countries, saying that hostile attempts to sow division will always fail.