Iran to Fix Natanz Site Damages Better than Before: Nuclear Chief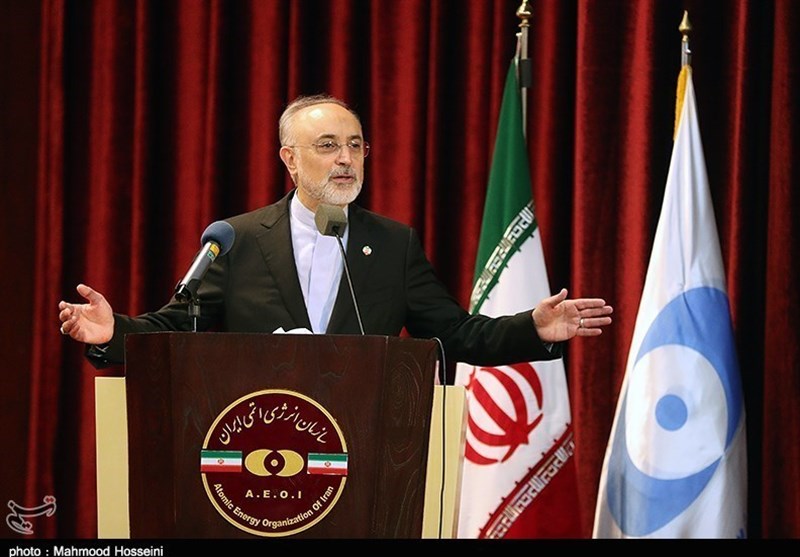 TEHRAN (Tasnim) – The head of the Atomic Energy Organization of Iran dismissed reports that Sunday's incident at Natanz facility has set back the country's nuclear activities by 9 months, saying the damages caused by the "act of sabotage" will be repaired and the replacements will outperform by 50%.
In remarks on the sidelines of inauguration of Iran Quantum Technologies Center on Monday, Ali Akbar Salehi said that while media reports claim that the recent incident in Natanz enrichment facility has set back Iran's nuclear activities by 9 months, "a significant part of (what was damaged by) the enemy's acts of sabotage will be restored and this convoy (Iran's nuclear program) will not come to a halt."
The AEOI chief said the emergency power system at Natanz site came into operation on Monday and the other activities will also continue on schedule.
Describing the incident as an act of sabotage, Salehi said the Iranian security services have found clues, are dealing with the case vigorously, and will release more information at the appropriate time.
He emphasized that enrichment activities in Natanz have not been suspended and are in progress strongly, although a number of the centrifuge machines that have gone off-grid have to be revised.
Rectifying (damages in) any incident in Iran's nuclear industry has taken place in a situation "several percent" better than before, Salehi said.
"You'll see within the next few days that a remarkable part of the acts of sabotage by the enemy will be repaired. A number of (centrifuge) machines went off-grid because of yesterday's incident, and a number of others need to be re-examined. The ones that have been damaged will be replaced. Let me tell you that whatever has happened, the rectification has been several percent higher," the top nuclear official explained, saying the equipment to be repaired after the most recent incident in Natanz will outperform by 50 percent.
Salehi said while a hostile plot had damaged a modern shop for the assembly of centrifuge machines in Natanz in July 2020, the AEOI has fixed and operated that shop.
"Moreover, we are building multiple advanced shops deep inside the mountains," he added.
The AEOI said on Sunday that the accident happened in part of the electricity network of Ahmadi Roshan nuclear enrichment facility, but it has not resulted in any casualties or contamination.
Israel's public radio quoted unidentified intelligence sources on Sunday as saying that Israel's Mossad spy agency carried out a cyber-attack against Iran's Natanz nuclear facility.