Iran's Envoy: Incident at Natanz Site Amounts to 'Criminal Nuclear Terrorism'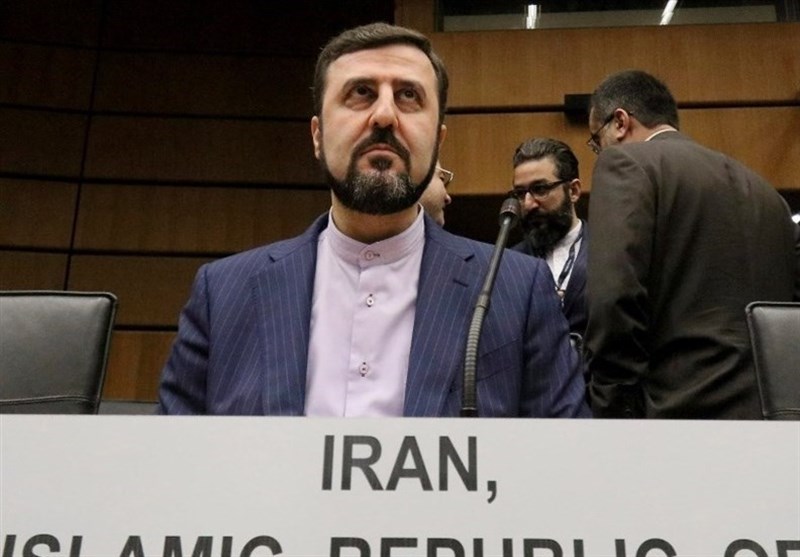 TEHRAN (Tasnim) – Iran's ambassador to the Vienna-based international organizations called on the UN nuclear agency to take action against the perpetrators of a recent attack on the country's Natanz nuclear site, which he said constitutes an irresponsible criminal act of nuclear terrorism.
Kazem Gharibabadi sent a letter to Director General of the International Atomic Energy Agency Rafael Grossi about the recent "reckless sabotage" at Ahmadi Roshan nuclear facility.
He said the terrorist act carried out on the Iranian nuclear site, which is under the IAEA Safeguards, was "deliberate targeting of a highly sensitive safeguarded nuclear facility with high risk of potential release of radioactive material" and constitutes "irresponsible criminal nuclear terrorism".
The envoy also noted that the "timely and professional containment measures" taken by the facility's staff have prevented "what could have become a human and environmental catastrophe".
"However, the perpetrators of such a cowardly act must not go unpunished, and anyone directly or indirectly involved in this act should be held accountable as an accomplice to this terrorist act," the ambassador said in the letter.
He also pointed to the reports confirming the complicity of Israeli regime in the terrorist act, recalled the long record of Israel in sabotage operations against Iran's peaceful nuclear activities, and said, "The international community must strongly condemn this act of nuclear terrorism and hold the culprits and their accomplices accountable for their acts, which threatens to further destabilize the already tense situation in the Middle East."
"The Islamic Republic of Iran will, under international law, take all necessary measures to protect and defend its citizens, interests and installations against any terrorist or sabotage acts. In view of this, the Islamic Republic of Iran, as before, strongly warns against any adventurism by Israeli regime and will decisively respond to any threat or wrongful act perpetrated by this regime," Gharibabadi stated.
The Atomic Energy Organization of Iran said on Sunday that the accident happened in part of the electricity network of Ahmadi Roshan nuclear enrichment facility, but it has not resulted in any casualties or contamination.
Israel's public radio quoted unidentified intelligence sources on Sunday as saying that Israel's Mossad spy agency carried out a cyber-attack against Iran's Natanz nuclear facility.