Iran Dismisses Arab League, PGCC's Interventionist Stances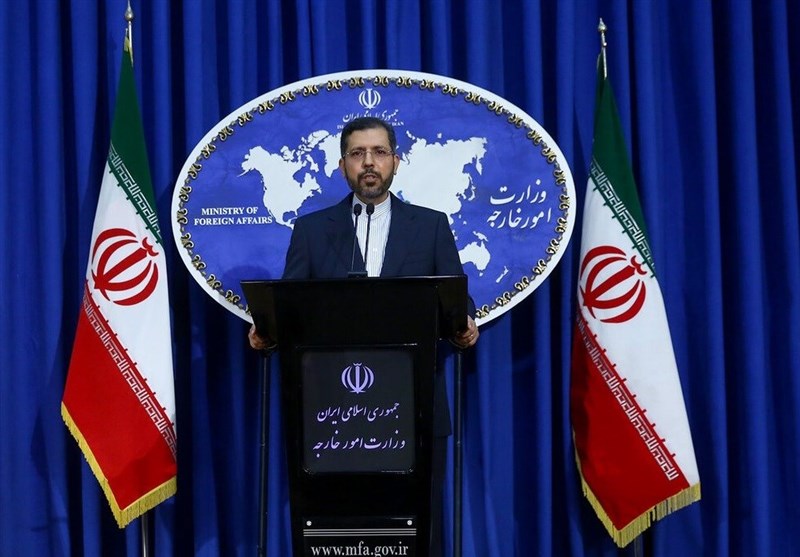 TEHRAN (Tasnim) – The spokesperson for Iran's Foreign Ministry denounced the "meddling and irresponsible comments" from the Arab League and the (Persian) Gulf Cooperation Council members, saying such anti-Iranian stances are aimed at derailing the technical talks about the JCPOA underway in Vienna.
"These irresponsible remarks are made in continuation of their anti-Iran remarks which are not meant to make a request for participation but seek to destroy the trend of technical talks in Vienna," Saeed Khatibzadeh said in a statement on Friday.
His comments came after PGCC Secretary General Nayef Al-Hajraf sent letters to the foreign ministers of the permanent members of the UN Security Council on Wednesday, saying the nuclear talks in Vienna must address the concerns and interests of the Persian Gulf countries to enhance security and stability in the region.
He also claimed that Iran's announcement of its plan to ratchet up uranium enrichment is a dangerous and worrying indicator for regional and international security.
In similar meddling remarks, Secretary General of the Arab League Ahmed Aboul Gheit also expressed deep concern over Iran's decision to increase its enrichment of uranium to 60 percent, claiming that it is a dangerous development and a clear step toward developing a nuclear weapon, Press TV reported.
In response, Khatibzadeh said the PGCC states should take into account the dangers of hundreds of Israeli nuclear warheads and Tel Aviv's refusal to join the nuclear Non-Proliferation Treaty (NPT) which is the biggest threat to peace and stability in the region.
The Iranian spokesperson also said, "Secretaries general of these bodies should know that Iran is a member of the International Atomic Energy Agency and all nuclear activities of the Islamic Republic are under the supervision of this organization's Safeguards (Agreement)."
Khatibzadeh emphasized that Iran would continue to expand its nuclear activities in accordance with its legitimate rights and national interests in order to meet its peaceful requirements.
He recommended that the two bodies stop overlooking the existing realities and focus their attention on the parties that have violated the JCPOA and the UN Security Council Resolution 2231, which endorses the nuclear deal.