Turkish Spokesperson Condemns Israel's Occupation of Palestine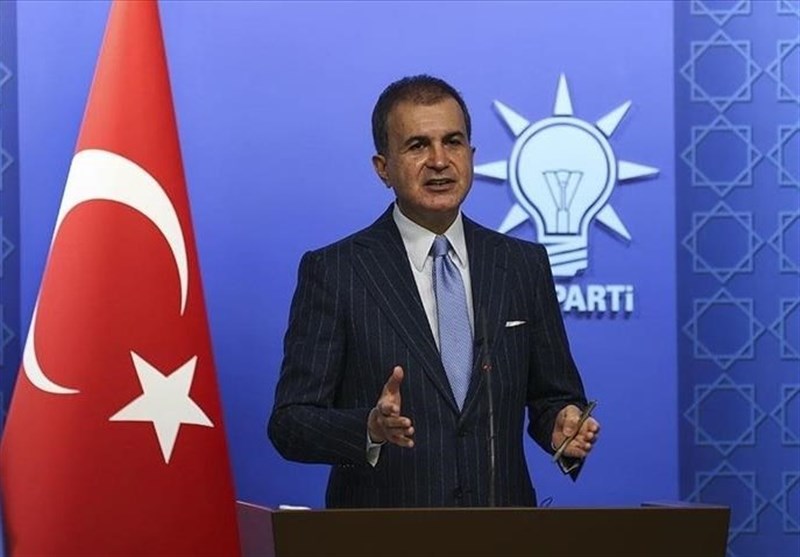 TEHRAN (Tasnim) – A spokesman for Turkey's ruling Justice and Development (AK) Party condemned Israel's occupation of Palestine on Thursday, a and expressed support for Palestinians facing violence.
On the occasion of Al-Quds day, Omer Celik said he "strongly condemns" the fact that Israel is again extorting the homes of Palestinians and hastening the occupation during the Muslim holy month of Ramadan, Anadolu reported.
"We stand by our Palestinian sisters and brothers against extortion, occupation and persecution," he said on Twitter, noting that after extorting homes, Israel forcefully evicts its owners.
"These are happening on this day, on this earth," he said.
Palestinian territories, including the West Bank and East Jerusalem (al- Quds), have been under Israeli occupation since 1967.
Like Turkey, and much of the international community, the EU does not recognize Israel's sovereignty over those areas.
Also Iran will be marking the International Quds Day on Friday, although demonstrations are not going to be held due to the coronavirus restrictions, the president added.
Leader of the Islamic Revolution Ayatollah Seyed Ali Khamenei will deliver a speech on Friday in celebration of the International Quds Day.
The International Quds Day is an annual event during which demonstrators express their solidarity with the Palestinian people and opposition to the occupation of the Palestinian territories by the Zionist regime of Israel.
The day is seen as the legacy of the late founder of the Islamic Republic of Iran, Imam Khomeini, who officially declared the last Friday of the holy month of Ramadan as International Quds Day back in 1979.