Biden 'Confident' Meeting with Putin Will Take Place Soon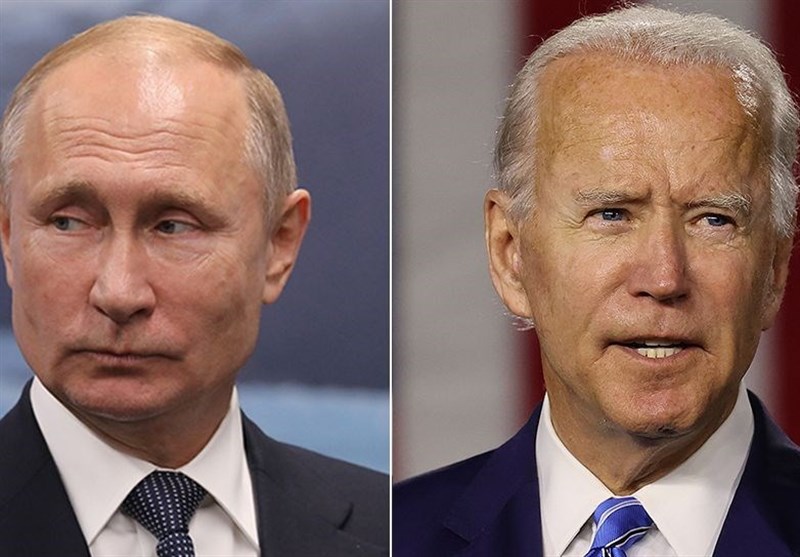 TEHRAN (Tasnim) – US President Joe Biden said Friday that he's "confident" he and Russian President Vladimir Putin can meet in June, though the details of any face-to-face have yet to be agreed upon
"I'm confident we'll be able to do it. We don't have any specific time or place. That's being worked on," Biden said at the White House on Friday, The Hill reported.
The White House has indicated there's a possibility of a Biden-Putin meeting next month while the president is in Europe for the Group of Seven (G-7) summit.
Biden is traveling to Cornwall in the United Kingdom for the summit, and he also plans to stop in Belgium for meetings with European and NATO leaders.
While both sides have said a meeting would take place in a country other than the UK and Belgium while Biden is in Europe, discussions on a summit are ongoing, White House spokeswoman Jen Psaki told reporters.
"We're working through the question of some logistics, place, location, time, agenda, all the specifics, that was always going to happen at a staff level. It's really up to them what they want to achieve," Psaki said Friday.
A Biden-Putin summit would likely hit on an array of topics, including Russia's beefed up military presence along its border with Ukraine, the treatment of opposition leader Alexei Navalny and Moscow's interference in recent US elections.
However, the White House said Russia's widely criticized handling of those issues will not stop a meeting between the two presidents.
"Obviously, human rights, freedom of speech, freedom of expression, values are all issues the president, Secretary Blinken, National Security Adviser Sullivan raised with their counterparts," Psaki said, referring to Secretary of State Antony Blinken and Jake Sullivan.
"But the invitation to have a discussion and have a meeting was not offered with the prerequisite that every issue is resolved in advance. We expect we will still continue to have disagreements."