Nuclear Talks Unlocked by Iran Parliamentary Act: Speaker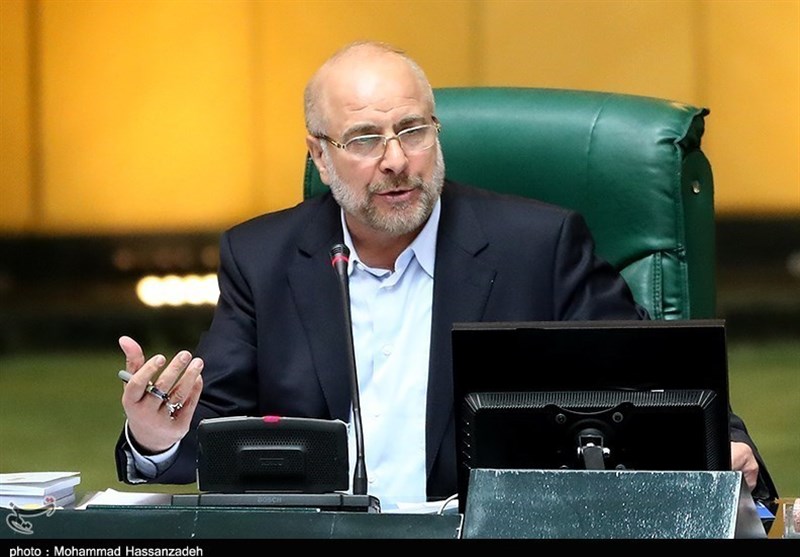 TEHRAN (Tasnim) – Speaker of the Iranian Parliament Mohammad Baqer Qalibaf hailed the 'Strategic Action' on lifting the sanctions and safeguarding national interests as the main factor that resulted in a breakthrough in the nuclear talks for the revival of the JCPOA.
Speaking at a parliamentary session on Sunday, Qalibaf said what unlocked the nuclear negotiations between Iran and the Group 4+1 in Vienna was the 'Strategic Action' on lifting the sanctions that the Parliament had ratified in October 2020.
He said the legislation provided the Iranian team of negotiators with capacities which have led to political dealings in the Vienna talks.
One day, there is news of progress in the talks and the other day there is news of new differences, which indicates that the negotiations are quite serious, Qalibaf added.
The Parliament speaker advised the Western parties to push for the removal of the sanctions instead of making excessive demands, warning that the failure to lift the anti-Iranian sanctions will increase the cost of their return to the Joint Comprehensive Plan of Action.
In comments on Saturday, Chairman of the Iranian Parliament's National Security and Foreign Policy Commission said if the negotiating parties fail to make a breakthrough in the talks for the revival of the JCPOA until May 24, the Iranian Parliament's law on 'Strategic Action' will take affect and the IAEA will have no access to the data recorded at the country's nuclear sites.
The new round of talks to revive the JCPOA began in Vienna on April 6 between Iran and the remaining members of the nuclear deal, namely the UK, France, Russia and China plus Germany.
The US left the JCPOA in 2018 and restored the economic sanctions that the accord had lifted. Tehran retaliated with remedial nuclear measures that it is entitled to take under the JCPOA's Paragraph 36.
The current negotiations examine the potential of revitalization of the nuclear deal and the US' likely return to it.