Jordanians Rally in Amman in Support of Palestine (+Video)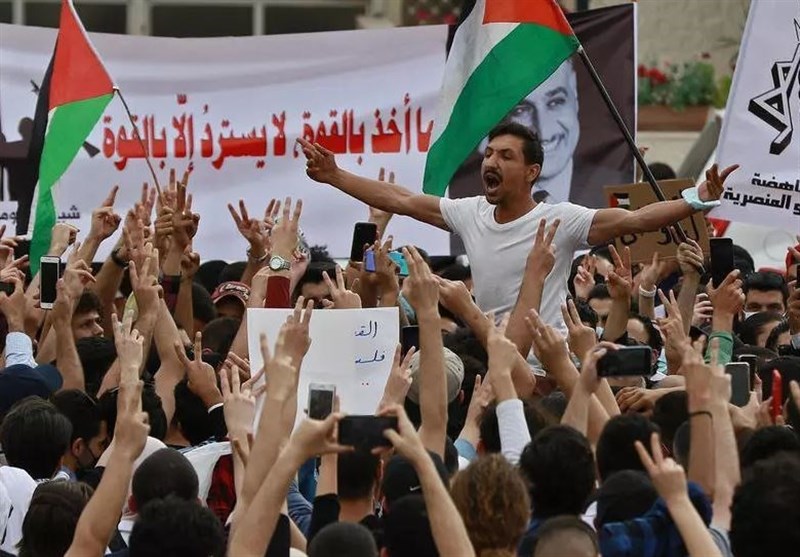 TEHRAN (Tasnim) – Pro-Palestinian protesters held enraged demonstrations in Amman on Wednesday, demanding an end to Jordan's peace deal with Israel.
Waving Palestinian and Jordanian flags, a crowd of over 1,500 people demanded the expulsion of the Israeli ambassador.
The protesters were kept back from the embassy and behind a security cordon.
They carried banners reading, "No embassy, no ambassador" and "What was taken by force can only be returned by force".
Jordan's 1994 treaty with Israel was "not peace, it's capitulation", they chanted.
"Expel the embassy, expel the ambassador!"
Some also burnt an Israeli flag to cries of "death to Israel".