Iran's Former Parliament Speaker Larijani Registers to Run for President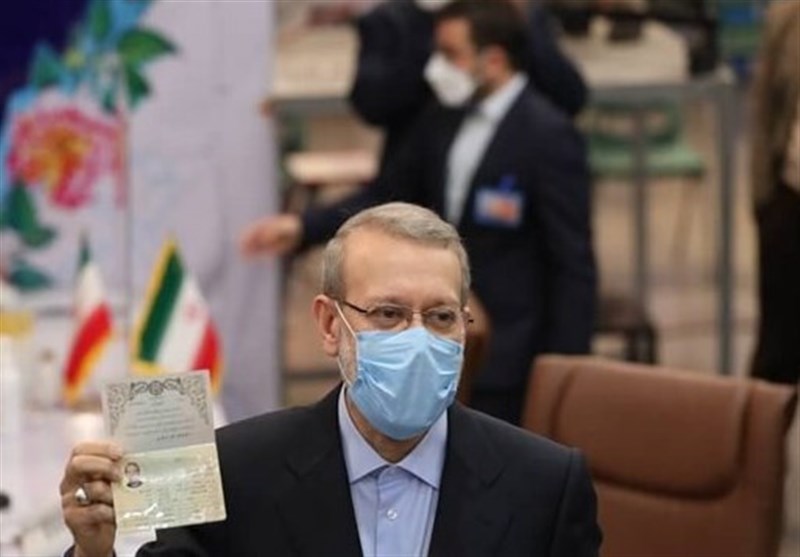 TEHRAN (Tasnim) – Former speaker of Iran's Parliament Ali Larijani, who is seen as a key Principlist figure, filed to run for president in the country's upcoming election.
The former Parliament speaker headed to the election headquarters at the Iranian Interior Ministry in Tehran on Saturday — the last day of registration — to officially put his name down for the race.
After weeks of debate about whether he would run and whether he would run on a Principlist or Reformist ticket, he was finally nominated. Larijani is a veteran politician who is aligned with the Principlist camp but has recently been tapped as a possible ally by both sides.
Larijani served as the speaker of the Iranian Parliament from 2008 to 2020. He was the secretary-general of the Supreme National Security Council from 2005 to 2007.
Larijani's entry comes as the Principlist and Reformist political camps' top candidates for candidacy, Ebrahim Raeisi and Es'haq Jahangiri, respectively, have yet to file. Both of the above figures are expected to register on Saturday, according to reports. Despite much clamor from their respective political bases, neither has officially stated — or denied — that they will run for president.
Raeisi, who ran in the 2017 presidential election, is considered the Principlists' best bet. Larijani's participation, especially if he refuses to drop out in Raeisi's favor, could potentially divide Principlist votes. Raeisi lost the 2017 presidential election to incumbent Hassan Rouhani partially because another Principlist figure, Mohammad-Baqer Qalibaf, was also running.
Also on Saturday, Mohsen Hashemi Rafsanjani, a relatively senior Reformist figure, registered for the election. He is the son of the late former President of Iran Akbar Hashemi Rafsanjani and is currently the chairman of the City Council of Tehran. He first rose to prominence as the chairman and CEO of Tehran Metro for 13 years.
Once hopefuls have registered, they will be subject to vetting by Iran's Constitutional Council, a process that will take at least five days.
Slated for June 18, the presidential election in Iran will be held simultaneously with council and midterm parliamentary and Assembly of Experts elections.
The director of the Elections Headquarters has said more than 59,310,000 Iranians are eligible to vote this year.