4th Peak of COVID-19 Over in Iran, President Says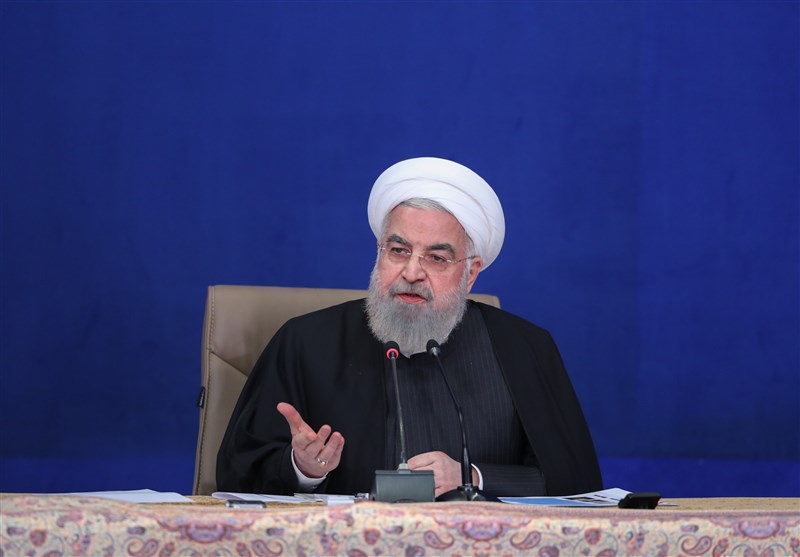 TEHRAN (Tasnim) – Iranian President Hassan Rouhani said Iran has put behind the 4th peak of COVID-19, stressing the importance of strictly observing the health protocols.
Thanks to the efforts and sacrifices made by the health sector's personnel and the people's compliance with the health protocols, a downward trend in the number of coronavirus infections and deaths has begun in all provinces of the country, Rouhani said at a meeting of the Coronavirus Fight National Headquarters on Saturday.
According to reports presented in today's session, the conditions in the country regarding the coronavirus have gotten better and currently there are only 3 cities in the red category, he added.
The president further underlined that full compliance with the health protocols is a religious, national and human responsibility for all.
He also said necessary preparations have been made to make sure that the upcoming elections in the country, slated for June 18, will be held in a healthy environment and with full observation of the health protocols.
The number of confirmed coronavirus cases in Iran has passed the two-million mark and the total fatalities have gone beyond 75,000.
Vaccination of the most vulnerable groups is underway in the country.
Worldwide, more than 162 million people have been infected with COVID-19 and nearly 3.3 million people have died of the disease.