Iranian Speaker Urges Collective Action to Avert Genocide in Palestine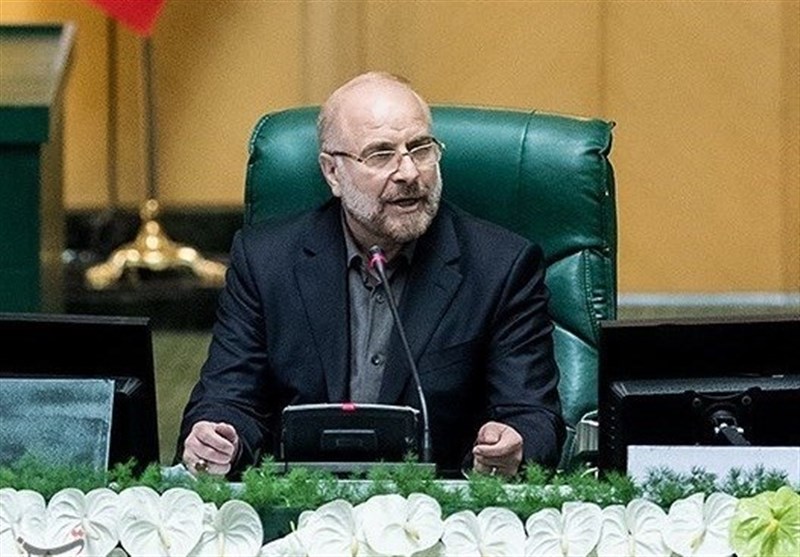 TEHRAN (Tasnim) – Speaker of the Iranian Parliament Mohammad Baqer Qalibaf called on regional leaders to join hands to halt the Zionist regime's massacre machine and prevent an Israeli genocide against Palestinians.
Speaking at a parliamentary meeting on Sunday, Qalibaf denounced the illegitimate Israeli regime as the "chief evil" whose acts of aggression against Palestinians have reached the worst level with the purpose of genocide against people of Palestine.
Condemning Tel Aviv's continued crimes and ruthless direct military attacks against defenseless people of Palestine in residential areas, the Iranian speaker said, "It is necessary for all leaders in the region to assist the resistance forces as soon as possible and prevent a genocide against the oppressed people of Palestine."
He further emphasized that Iran supports the resistance of Palestinians and welcomes the popular uprising against Israel in the occupied territories, adding, "We'd welcome any measure to stop the Zionist crime machine."
Israel has been bombarding the blockaded Gaza Strip for the past several days.
At least 139 Palestinians, including 39 children and 22 women, have been killed and about 1,000 others injured since Monday.
Hamas' military wing on Saturday vowed to continue to fire rockets at central Israeli-occupied territories after the Israeli military destroyed Al Jalaa tower in Gaza, which housed a number of media outlets.