Shamkhani: Iran Ready for Regional Cooperation for Collective Security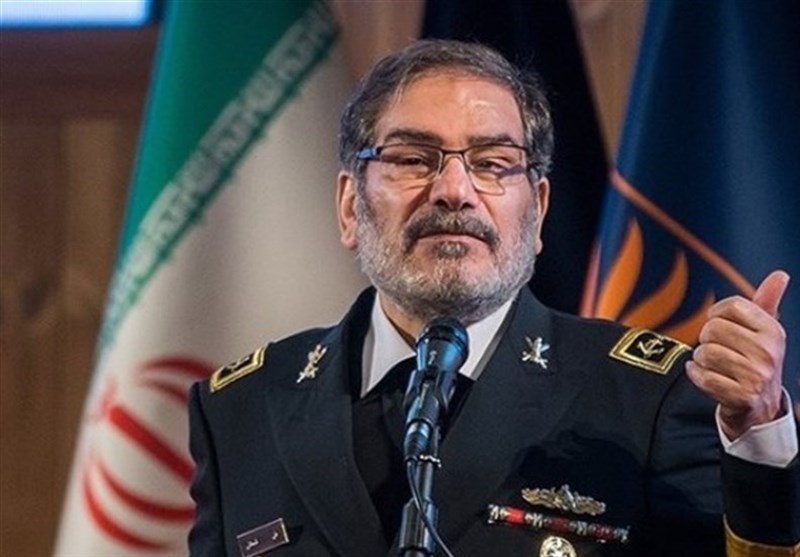 TEHRAN (Tasnim) – Secretary of Iran's Supreme National Security Council Ali Shamkhani expressed Tehran's readiness to work with regional states to ensure collective security.
"We're ready to participate with the countries of region in a mechanism to create collective security as an infrastructure for development and welfare of their nations," Shamkhani said in a post written in four languages in his Twitter account on Sunday.
He also described the "chain defeats" of the US in Afghanistan and the Zionists against the resistance axis as a sign of failure of their polices.
In remarks on May 11, Leader of the Islamic Revolution Ayatollah Seyed Ali Khamenei decried the Zionist regime's malicious behavior in the recent events of Al-Aqsa Mosque, Palestine and holy al-Quds, saying it is everyone's duty to take a stance and condemn such criminal and barbaric behavior of the Zionists.
"Fortunately, the Palestinians are awake and firm. They must continue on this path. One can only talk with the language of strength with these criminals. They must increase their strength, stand strong and confront them. They must force them to stop their crimes and to surrender to truth and justice," the Leader stated.
Israel has been bombarding the blockaded Gaza Strip for the past several days.
At least 139 Palestinians, including 39 children and 22 women, have been killed and about 1,000 others injured since Monday.
Hamas' military wing on Saturday vowed to continue to fire rockets at central Israeli-occupied territories after the Israeli military destroyed Al Jalaa tower in Gaza, which housed a number of media outlets.