Iran, Italy Mull Enhancement of Economic Ties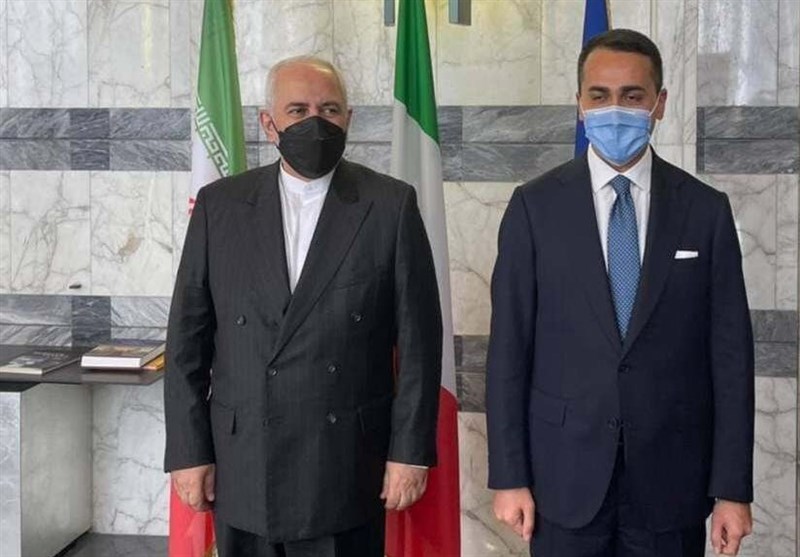 TEHRAN (Tasnim) – The foreign ministers of Iran and Italy weighed plans for the removal of obstacles to economic cooperation between the two countries.
During a stay in Rome on the second leg of a tour of Europe, Iranian Foreign Minister Mohammad Javad Zarif held a meeting with his Italian counterpart Luigi Di Maio on Monday.
The top Iranian diplomat stressed the need to remove the obstacles to economic cooperation between the two countries and pave the way for the resumption of interaction between their economic sectors.
Hailing the close political, economic and cultural cooperation between Tehran and Rome considering the 160-year history of bilateral relations, Zarif said the private sectors and the small and medium-sized enterprises of the two nations have great potential for interaction as the Iranian public opinion has a positive outlook on cooperation with Italians.
Elsewhere, Zarif pointed to Sunday's emergency meeting of the Organization of Islamic Cooperation about Palestine, condemned the Israeli regime's racist and warmongering actions against the Palestinian people, and reiterated Iran's call for a referendum in Palestine involving all Palestinians.
For his part, Di Maio voiced Italy's willingness to broaden the economic, political and cultural relations with Iran.
He also expressed Italy's support or the full implementation of the 2015 nuclear deal, calling for consultations and exchange of views with Iran about regional and international issues.
The two top diplomats further discussed the Persian Gulf arrangements and cooperation among regional states, the situation in Yemen, Afghanistan and Iraq, as well as the latest developments surrounding the Vienna talks for the revival of the JCPOA.
Zarif has visited Italy after a trip to Spain.