Palestine's Missiles, Drones Nightmare for Israel: Iran's Defense Minister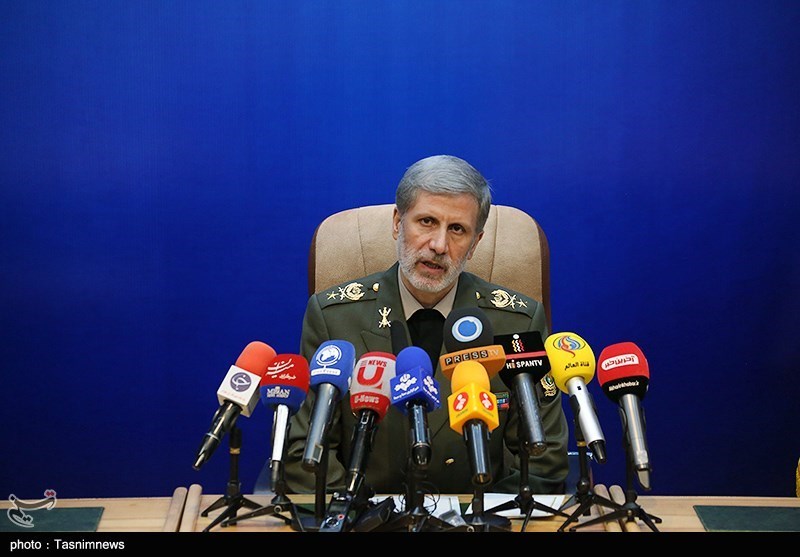 TEHRAN (Tasnim) – Defense Minister of Iran Brigadier General Amir Hatami hailed the elevated unity of all Palestinians as a major achievement of their recent victory over the Zionist regime, saying Palestine's missiles, drones and defense gear have turned into a nightmare for Israeli settlers.
Speaking at an online meeting of the Defense Ministry's ranking officials on Sunday, General Hatami said the most important achievement of the victory against the Israeli regime in the recent 12-day war was closer unity and rapport among all Palestinians across the occupied territories in the face of the criminal Zionist regime and its Western and American supporters.
From now on, the missiles, drones and defense capabilities of the owners of Palestine will be a nightmare for the usurper Zionist settlers, the Iranian minister added.
He further urged caution against hostile attempts at undermining Iran's resistance, misrepresenting the Islamic Republic's achievements, and disrupting the Iranian nation's social cohesion, saying the enemy is aware that the strong Iran is now the source of major developments at the regional and international levels.
Denouncing the enemy's push for a low turnout in the upcoming presidential election in Iran, the defense minister said what guarantees the country's interests and national security will be the maximum presence of voters.
In comments on Wednesday, President Hassan Rouhani described popular votes as a guarantee of the Iranian establishment's legitimacy and a symbol of freedom of choice, calling on all people to attend the upcoming polls that will elect his successor.
The 13th presidential election in Iran will be held on June 18.