President Rouhani Hails Growing Ties with Russia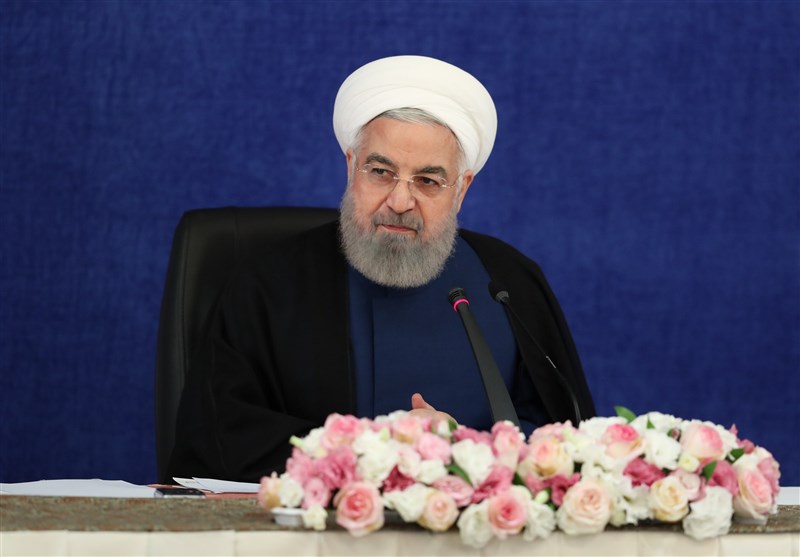 TEHRAN (Tasnim) – Iranian President Hassan Rouhani highlighted the good ties between Tehran and Moscow, saying the two sides have developed cooperation in various fields over the past few years.
"Our ties with Russia have developed much more than before," Rouhani said, speaking at a video-conference ceremony held on Thursday to inaugurate several energy projects, including the Sirik power plant in southern Iran, which will be carried out with a loan from Russia.
He referred to the cooperation with the Russian Federation in defense and military fields, construction of two nuclear power plants, regional developments, Syria, Eurasia, the Caspian Sea, and said that Moscow is also helping the efforts to revive the 2015 Iran nuclear deal, known as the Joint Comprehensive Plan of Action (JCPOA).
"Iran and Russia have had very important cooperation in the field of Syria and significant trilateral partnership in the field of Azerbaijan and the Caucasus. We also have very good cooperation regarding Eurasia with Russia and member states. Concerning the legal regime of the Caspian Sea, we have taken very important steps with friendly countries, including Russia."
Rouhani also thanked his Russian counterpart Vladimir Putin for his efforts in the political, economic and regional fields.
Iran and Russia, both subject to Western sanctions, enjoy cordial relations in different sectors.
Russia has agreed to give Iran a loan to implement infrastructure projects in the country.
The two projects include the construction of the 1,400-megawatt power plant in Sirik in the southern province of Hormozgan and the electrification project of the Inchebron-Garmsar railway.