President Hails Iran's Success in Dealing with Coronavirus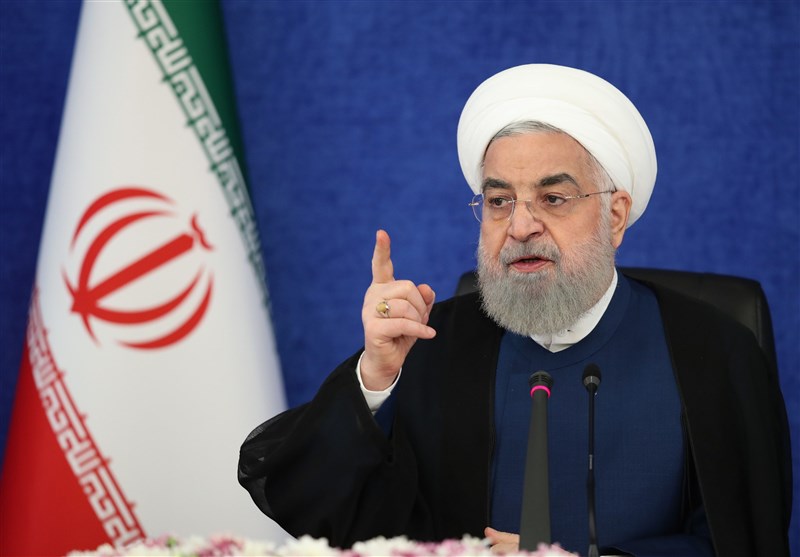 TEHRAN (Tasnim) – Iranian President Hassan Rouhani highlighted his administration's success in addressing the problems caused by the coronavirus pandemic, saying every effort is being made to provide the necessary supply of vaccine.
In comments at a Saturday meeting of the Coronavirus Fight National Headquarters, President Rouhani expounded on the measures and efforts made to tackle the COVID-19 pandemic in Iran since its outbreak in February 2020.
He said Iran has gained self-sufficiency in manufacturing the necessary medical equipment to cope with the coronavirus patients and is facing no shortage of the related medical facilities.
The president also noted that Iran began to purchase the coronavirus vaccine only after making sure about its safety.
"We have been making every effort to speed up the vaccination process according to the Vaccination National Document either via imports or the supply of homegrown ones," Rouhani added.
The fact that Iran has been ranked 51st in the world in the table of coronavirus death toll despite facing severe sanctions reveals that it has done a great and commendable job in the fight against the pandemic, the president concluded.
Iran has already granted emergency use authorization to Russian-made Sputnik V vaccine, Covaxin made by India's Bharat Biotech, Oxford/AstraZeneca developed by Russia's R-Pharm Group, and the AstraZeneca-SKBio made in South Korea.
More than 4.29 million people have received the first dose of coronavirus vaccine in Iran, as the death toll and the cases admitted to the hospital have been on the decline in recent days.