Iran Medal Tally Swelled to 12 at Asian Taekwondo C'ships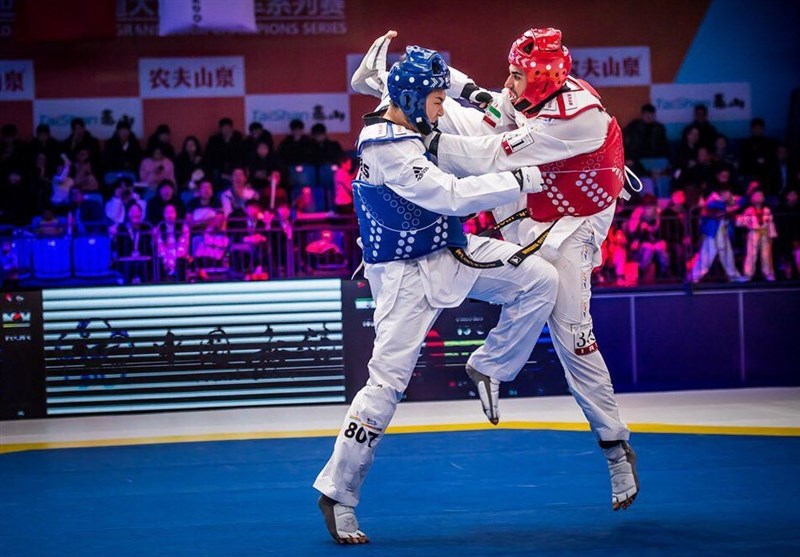 TEHRAN (Tasnim) - Iranian athletes claimed six more medals at the 2021 Asian Taekwondo Championships.
Sajjad Mardani defeated South Korean Bae Yoon-min in the Men's +87kg final match and won a gold medal.
Amir Mohammad Bakhshi lost to his Korean rival Kim Seok-bae in the final bout of Men's -74kg. Iran's Mehdi Jalali also won a bronze medal in the weight class.
Armin Hadipour took a bronze medal in the Men's the -58kg.
Parisa Javadi and Zahra Pouresmaeil also claimed two bronze medals in the Women's -62kg and Women's +73kg.
On the competition's Day 1, Negar Esmaeili won a gold medal in the Women's -46kg.
Hossein Lotfi claimed a silver in the Men's 54kg.
Fereshteh Khazaei (Women's -46kg), Ghazal Soltani (Women's -53kg), Nahid Kiani (Women's -57kg) and Zeinab Esmaeili (Women's -73kg) also claimed four bronze medals for Iran.
The 2021 Asian Taekwondo Championships are being held from June 16 to 18 in Nouhad Naufal Stadium, Zouk Mikael, near Beirut, Lebanon.