Intelligence Ministry Ensuring Security of Iran Elections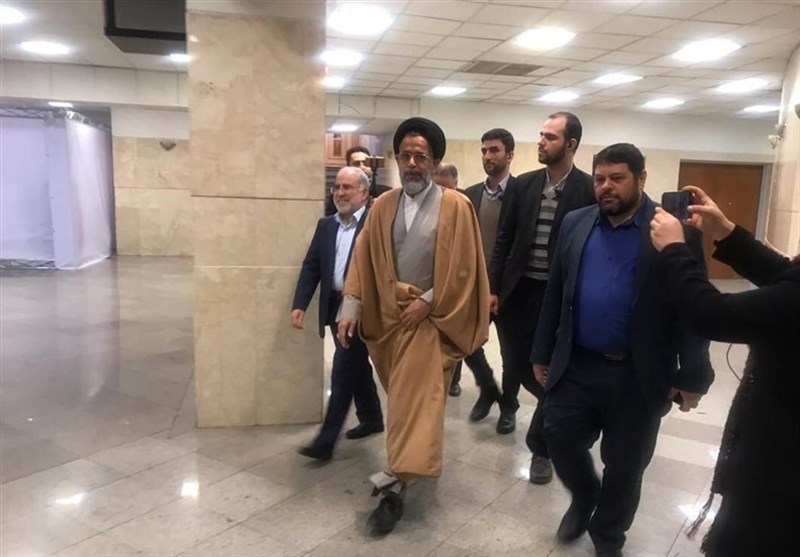 TEHRAN (Tasnim) – Iran's intelligence minister gave an assurance that the situation on the election day is being monitored carefully to ensure full security as people are attending the nationwide elections.
Speaking to Tasnim on Friday, Mahmoud Alavi said the Intelligence Ministry forces, the Interior Ministry, the Police and the other intelligence forces are monitoring the situation thoroughly to ensure the security of the ongoing elections.
Asked about the measures to prevent the acts of sabotage by the terrorist groups, the minister said all suspicious moves have been monitored to deal with any possible threat in a timely manner and in cooperation with the other organizations.
He finally expressed hope that no problem would arise until the end of elections and the voting process would be held in full security.
Iran is holding the 13th presidential election, the 6th City and Village Councils elections, the midterm elections for the 5th Assembly of Experts, and the midterm elections for the 11th Parliament.
Polling stations across the country opened at 7 am local time and will continue to receive voters until midnight. The Interior Ministry says it may extend the election period until 2 am Saturday if necessary.
More than 59,310,000 eligible voters can take part in the ongoing elections, more than 1,392,000 of whom are allowed to vote for the first time.
There are four candidates seeking presidency in the polls, including Mohsen Rezaee, Seyed Ebrahim Raeisi, Seyed Amir Hossein Qazizadeh Hashemi, and Abdolnasser Hemmati. Three other hopefuls, Alireza Zakani, Mohsen Mehralizadeh, and Saeed Jalili dropped out of the race on Wednesday and Thursday.