Four Presidential Candidates Vote in Iran Elections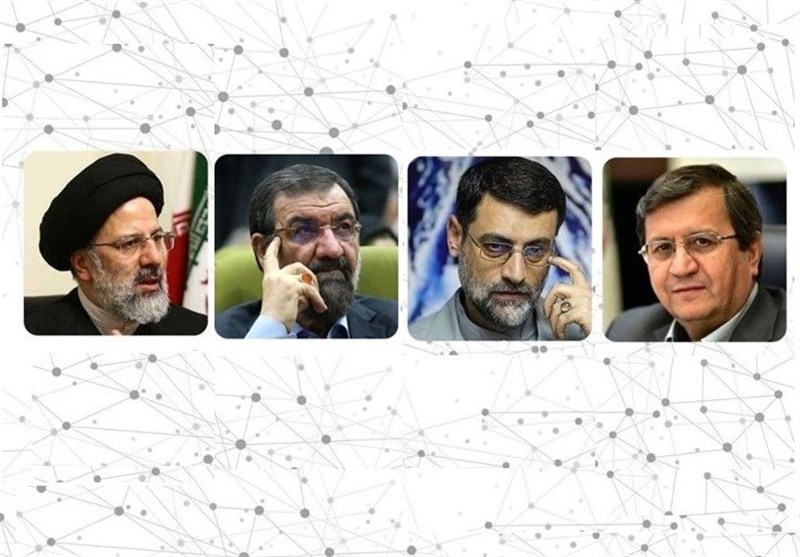 TEHRAN (Tasnim) – The four candidates running for president in Iran cast their ballots in the nationwide elections on Friday.
The four candidates seeking presidency in the polls, namely Mohsen Rezaee, Seyed Ebrahim Raeisi, Seyed Amir Hossein Qazizadeh Hashemi, and Abdolnasser Hemmati, cast their ballots on Friday morning.
Three other hopefuls, Alireza Zakani, Mohsen Mehralizadeh, and Saeed Jalili have dropped out of the race.
In comments after voting, Ebrahim Raeisi –the incumbent Judiciary Chief of Iran- invited all people to take part in the elections, saying the Islamic Republic has been proudly based upon the will of people since its foundation.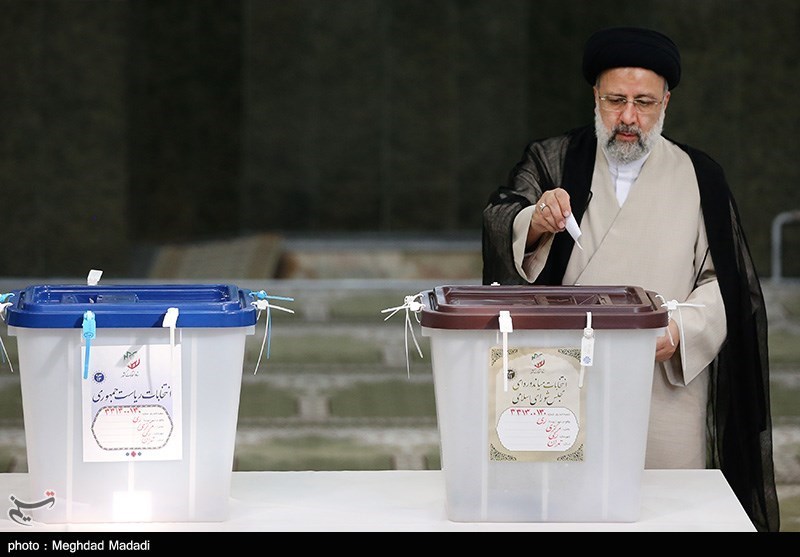 He also promised that he will spare no effort to settle the problems of people, stressing that if elected, he will work as the president of all people, not a specific faction, group or city.
Another candidate, Qazizadeh Hashemi, told reporters after voting that people are aware of the sensitivity of the ongoing elections, because the president has a significant post with extraordinary authorities.
Polling stations for the 13th presidential election, the 6th City and Village Councils elections, the midterm elections for the 5th Assembly of Experts, and the midterm elections for the 11th Parliament opened at 7 am local time and will continue to receive voters until midnight. The Interior Ministry says it may extend the election period until 2 am Saturday if necessary.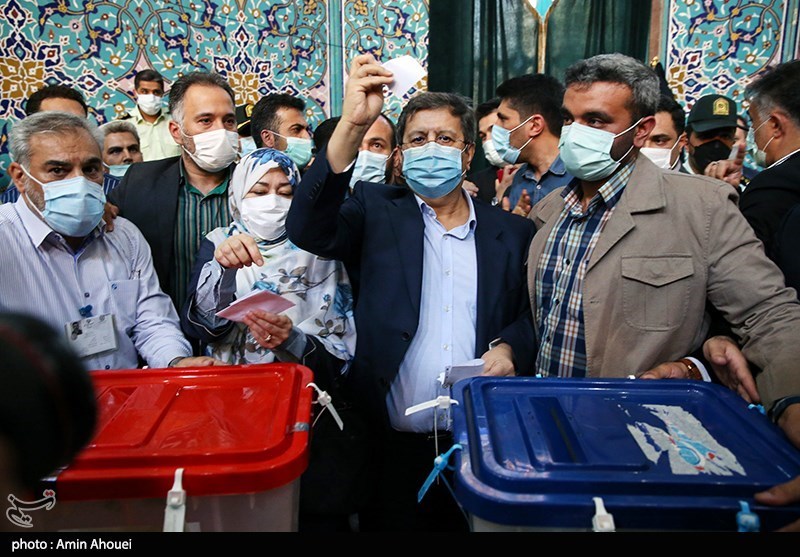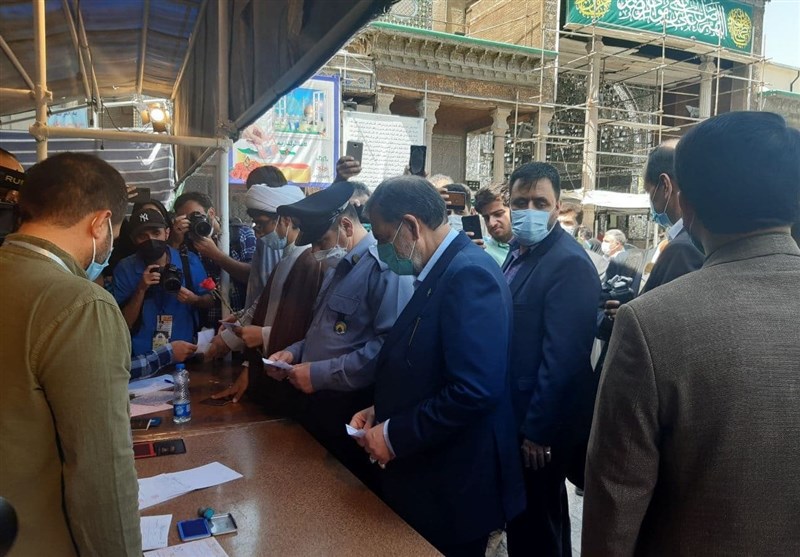 More than 59,310,000 eligible voters can take part in the ongoing elections, more than 1,392,000 of whom are allowed to vote for the first time.
Around 3.5 million Iranian expatriates are also eligible to vote in 133 diplomatic missions of the Islamic Republic in the foreign countries.
The City and Village Councils elections in the capitals of 24 provinces, except in Tehran, are being held with electronic ballot boxes.
Organizers have obviated the need for fingerprints on the ballot papers in the ongoing elections as part of preventive measures to avoid coronavirus in the country.
The health protocols are also observed in the process of elections by disinfecting the polling places and forcing the voters to comply with social distancing.