Iran's Stance on JCPOA Unchanged by Shift in Administration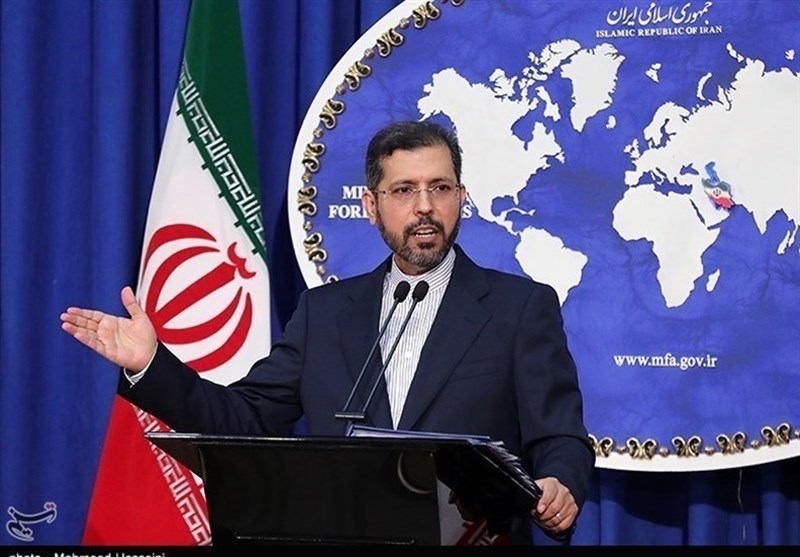 TEHRAN (Tasnim) – The Islamic Republic of Iran's principled policies on the 2015 nuclear deal and the removal of sanctions are unchanging, and the administration of the next president will be abiding by a possible final decision on the revival of the JCPOA, the Foreign Ministry's spokesman said.
Saeed Khatibzadeh on Tuesday emphasized that Iran's stances on the Joint Comprehensive Plan of Action and the need for the termination of the sanctions are among the establishment's principled strategies that would not change under various administrations.
If an agreement is reached in the course of negotiations for the revival of the JCPOA, the administration of Iranian president-elect Ebrahim Raeisi will honor it, he underlined.
The spokesman added that Iran, unlike certain parties that have violated the JCPOA, always fulfills its commitments.
Khatibzadeh also said the Vienna negotiations to salvage the 2015 nuclear deal have made progress, although major issues still remain that require decisions from the other parties, particularly the US.
"In fact, the finalization of an agreement for the revival of the JCPOA hinges on political will of the other parties to make tough decisions," he stated.
While the Iranian team of negotiators is trying to make the talks yield results and have the cruel sanctions lifted, Tehran does not set any deadline for the achievement of an agreement that would serve the Iranian nation's interests, the spokesman noted, adding that the negotiations will continue until a desirable deal is struck.
Iran is not in a rush for a deal, but it won't allow the lengthy negotiations to turn into talks of attrition, Khatibzadeh added.
The latest round of talks to revive the Joint Comprehensive Plan of Action has begun in Vienna since April between Iran and the remaining members of the nuclear deal, namely the UK, France, Russia and China plus Germany.
The US left the JCPOA in 2018 and restored the economic sanctions that the accord had lifted. Tehran retaliated with remedial nuclear measures that it is entitled to take under the JCPOA's Paragraph 36.
The current negotiations examine the potential of revitalization of the nuclear deal and the US' likely return to it.