Theater, Magnitude of Any Battle to Be Determined by Iran, IRGC Commander Warns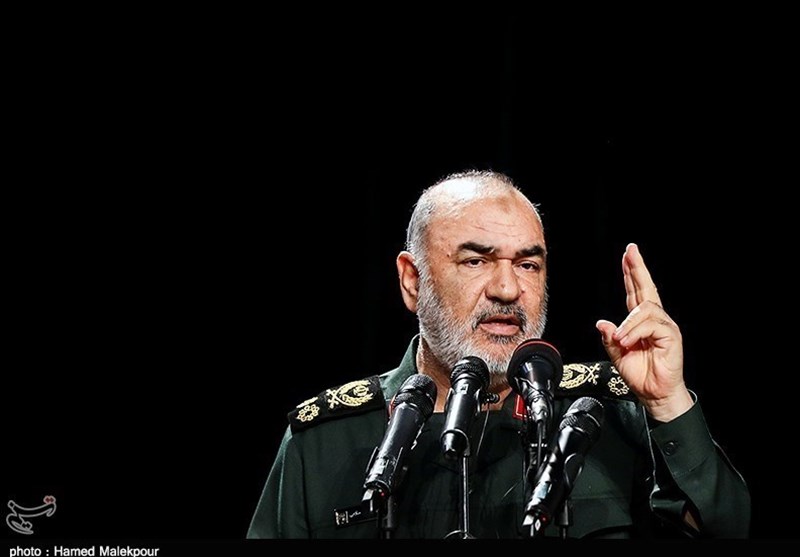 TEHRAN (Tasnim) – Commander of the Islamic Revolution Guards Corps Major General Hossein Salami said his forces' doctrine is based upon defense, but cautioned the enemies that the Islamic Republic is the one to determine the battlefield and the depth and quality of any confrontation.
In remarks after unveiling a range of new military equipment on Wednesday, Major General Salami reminded the enemies that it is Iran that would choose the battlefield as well as the depth and the quality of a war.
"Of course, our strategy is defensive, meaning that we're not belligerent. Our policies are defensive, but our strategies are all operational, and this is a fact," he stated.
The commander also stressed that the IRGC Ground Force's perspective entails the defeat of enemies by "targeting the adversaries from the origin," saying such a policy gives the IRGC depth of power. "Therefore, we employ our weapons according to such a thought."
Salami reiterated that the IRGC will never begin a war, but it will adopt offensive formations after the first offense from the enemy, because it is protecting Iran's territorial integrity.
The IRGC's defense power is endless and should never come to a halt, the commander underlined.
The IRGC Ground Force has taken delivery of a broad range of modern weapons, including the ground-launched version of Almas (diamond) anti-tank missile with a range of 8 kilometers.