Israel's 'Iron Dome' Fired at Own Warplane during Gaza War, Report Says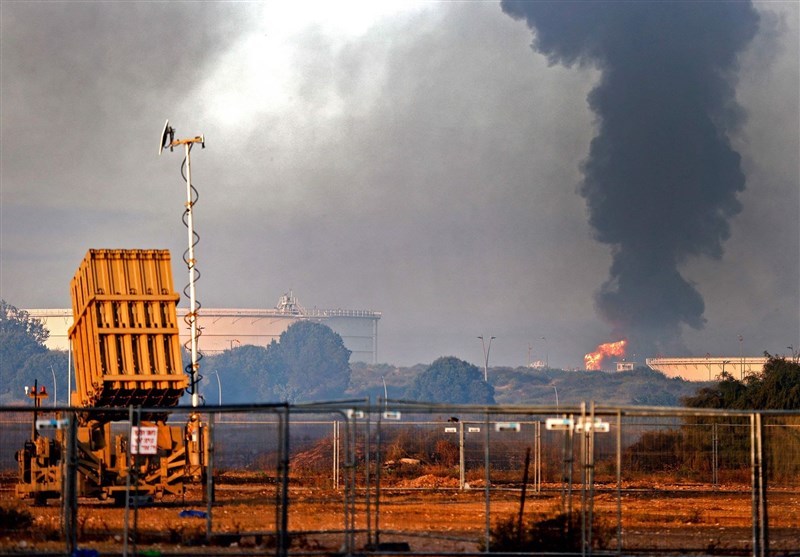 TEHRAN (Tasnim) – The "Iron Dome" missile system, which is constantly fortified and updated by the US, "mistakenly" fired at one of the Israel's own warplanes during regime's latest war on Gaza, a report said.
The incident came in May, when the regime was waging a heavy 12-day war on the Palestinian territory, Israeli paper Ha'aretz reported on Wednesday.
The missile system "misidentified" the warplane "with a Hamas rocket, and accidentally shot an interceptor missile at it," the daily said, citing Israeli media reports.
In a description that some say beggars belief, the daily claimed, "After the launch, soldiers realized" the mistake "and destroyed the interceptor missile in the air."
It was not clear how the Israeli troops had managed to act so fast as to intercept an "interceptor missile" if such preventive measure was ever defined in their duties.
Ha'aretz added that the jet was hit by shrapnel from alleged explosion of the interceptor missile, but managed to land at an Israeli air force base.
The Israeli military said the incident came while the forces were tasked with confronting thousands of incoming rockets from Gaza.
Gaza's resistance groups fired more than 4,000 of the projectiles towards the occupied territories during a defensive campaign that they named as Operation Sword of al-Quds.
The rockets flew as far as Tel Aviv itself and the holy occupied city of al-Quds as well as many cities that lie farther afield.
Also in May, the Israeli military reported that the missile system had, again "mistakenly," shot down an Israeli drone over Gaza during the war.
These were by far not the only cases, in which the Israeli military's actions or lack of that had endangered the occupying regime itself.
Earlier in the year, an Israeli warplane targeted Syria, prompting the Syrian army to launch a counterattack.
The regime said afterwards that the missile from the retaliatory strike had "overflown" its target. The projectile landed nowhere but in the vicinity of the regime's top-secret and hugely-controversial military nuclear facility of Dimona in the Negev desert.