Russian Envoy Hints at Failure of US Maximum Pressure Policy on Iran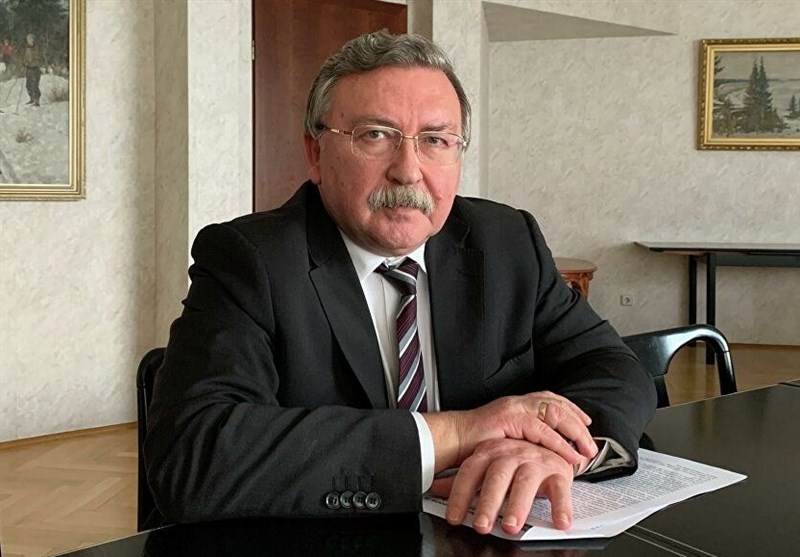 TEHRAN (Tasnim) – Russia's ambassador to the Vienna-based international organizations referred to the hiatus in the negotiations on the revival of the 2015 nuclear deal as a sign that the US government has overestimated the influence of policy of maximum pressure on Iran.
"The course of the #ViennaTalks proves once again that US overestimated the influence of maximum pressure on #Iran," Russia's top negotiator in the Vienna talks on the revival of the Joint Comprehensive Plan of Action, Mikhail Ulyanov, said in tweet on Thursday.
"Pressure continues but Iran isn't in the rush although it knows that the sooner the talks are completed the sooner sanctions are lifted," he added.
Ulyanov also noted that the sanctions are not the only factor being taken into consideration by Iran.
So far, six rounds of negotiations have been held in the Austrian capital, as a result of which, according to participants, "significant progress" has been made in the course of the "constructive" and "businesslike" talks.
However, disagreements have persisted over a number of issues, including how to sequence the US sanctions removal, with Tehran arguing that since Washington was the party that violated the terms of the agreement, it should take the first step back into compliance with the deal by removing its unilateral sanctions, according to Press TV.
In another tweet later on Thursday, Ulyanov pointed to the latest reports on the possible continuation of the talks under the next Iranian administration and urged Iran not to let the talks get protracted for a long time.
"According to the latest reports #Iran will be ready to resume the #ViennaTalks on #JCPOA only after August 5. The question is when exactly," the Russian envoy said.
If the break in the talks lasts too long, he continued, the negotiators "can lose the momentum and the process would take much longer time than expected."