Iran's Top General Hopes for Muslim Victory against Hegemons in Eid Message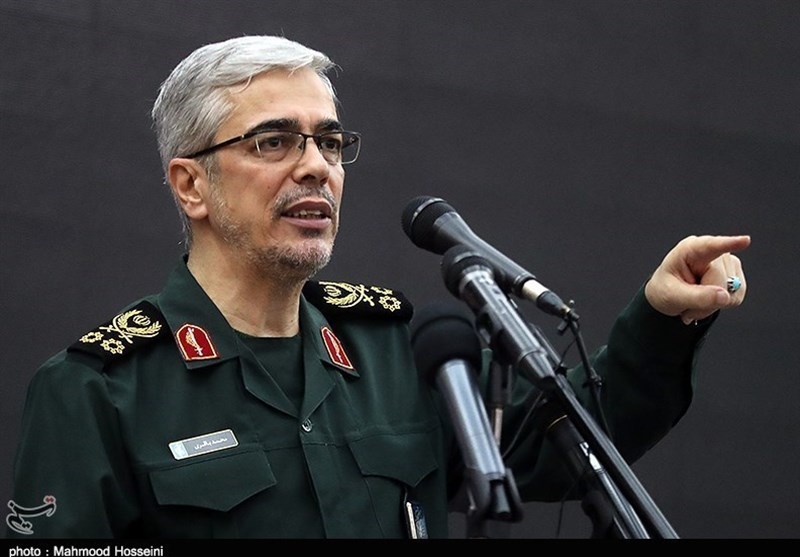 TEHRAN (Tasnim) – In a congratulatory message to his Muslim counterparts on the Islamic festival of Eid al-Adha, Chief of Staff of the Iranian Armed Forces Major General Mohammad Hossein Baqeri expressed hope for strong unity among Muslim nations and their victory over the world hegemony.
The top Iranian commander sent separate messages to the heads of armed forces of Islamic countries on Monday, offering warm wishes on the occasion of Eid al-Adha.
The Iranian general hoped that taking advantage of the Islamic values of teachings of the Great Prophet and Islam, Prophet Muhammad (PBUH), would help strengthen fraternity and friendship among the Muslim nations.
He also expressed hope that the Muslim world would overcome the health challenges posed by the outbreak of the coronavirus pandemic and would achieve victory against the threat of the international hegemony.
The Iranian commander also prayed for the health, success and prosperity of Muslim people, governments and military forces.
Eid al-Adha is one of Islam's holiest festivals celebrated annually around the world and an official holiday in Muslim-majority countries.
In the Islamic calendar, Eid al-Adha occurs on the 10th day of the lunar month of Dhu al-Hijjah and is also the third day of the Hajj pilgrimage in Mecca.