Brazil Trying to Retain Ties with Iran despite US Sanctions: Envoy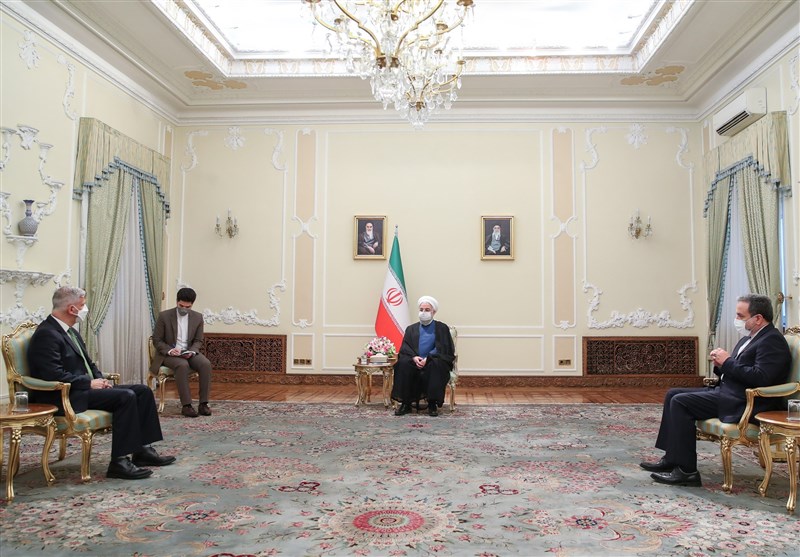 TEHRAN (Tasnim) – The new ambassador of Brazil to Tehran said his country has been seeking to maintain the close relations with Iran in defiance of the illegal and unilateral sanctions imposed by the US.
Brazilian new ambassador to Tehran, Laudemar Goncalves de Aguiar Neto, submitted his credentials to Iranian President Hassan Rouhani at a meeting on Tuesday.
Lauding the close and amicable relations between the two nations, the new envoy said both his country and Iran have been trying to maintain their good ties in spite of the illegal and unilateral sanctions that Washington has imposed on Tehran.
Pointing to plans for the expansion of relations with Iran in all fields during his mission, the ambassador said it is necessary for Iran and Brazil, as major and influential states in the Middle East and Latin America, to promote mutual cooperation.
Rouhani, for his part, highlighted Iran's resolve to expand relations with Latin American nations, including Brazil.
Pointing to the economic interaction, especially the agricultural exchanges, between Iran and Brazil, the president said Tehran has prevented the problems caused by the US sanctions from hampering the ties with Brazil.
In a meeting with Iran's envoy to Brazil last year, Brazilin President Jair Bolsonaro called for plans to enhance economic cooperation with Iran in the post-coronavirus era in order to make up for the losses caused by the outbreak of the pandemic.
Highlighting the Brazilian government's efforts to battle against the coronavirus, repair damages to economy, and support vulnerable social groups in the wake of closure of businesses, Bolsonaro also called for planning to address those problems and stressed the need to strengthen economic cooperation to make up for the losses in the post-coronavirus era.