Ayatollah Khamenei Endorses Iran's New President Raeisi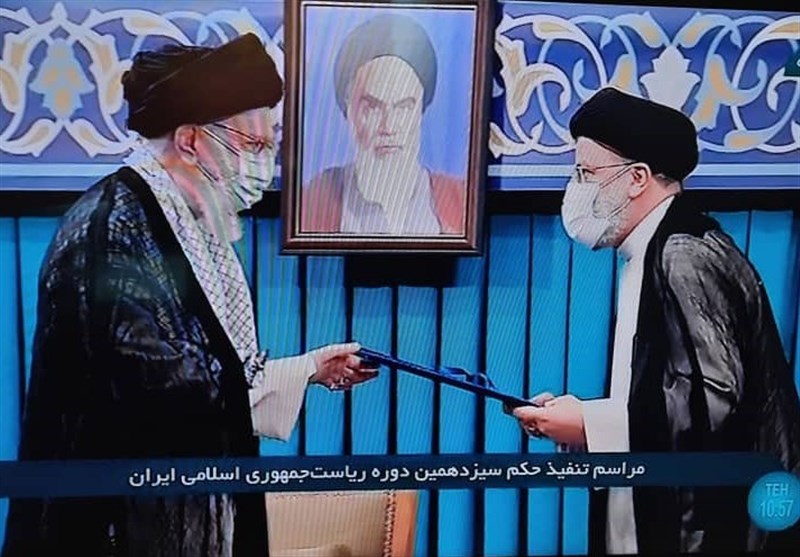 TEHRAN (Tasnim) – Leader of the Islamic Revolution Ayatollah Seyed Ali Khamenei on Tuesday endorsed Ebrahim Raeisi as the eighth president of the Islamic Republic.
The endorsement ceremony at the Imam Khomeini Husseiniya in Tehran marked the official start of Raeisi's tenure as the new president.
Based on Article 110 of Iran's Constitution, the president-elect has to receive the Leader's approval before taking office.
The gathering was attended by senior Iranian officials, including the Judiciary chief, the Parliament speaker, secretary of the Guardian Council, former president Hassan Rouhani, and a number of members of the Assembly of Experts and the Parliament, and foreign ambassadors in Tehran.
Raeisi will be sworn in as president in a separate ceremony due to be held in the Iranian Parliament.
The former Judiciary chief of Iran won the June 18 presidential election by winning nearly 62 percent of the votes.