Iran Favors Security Everywhere, New President Says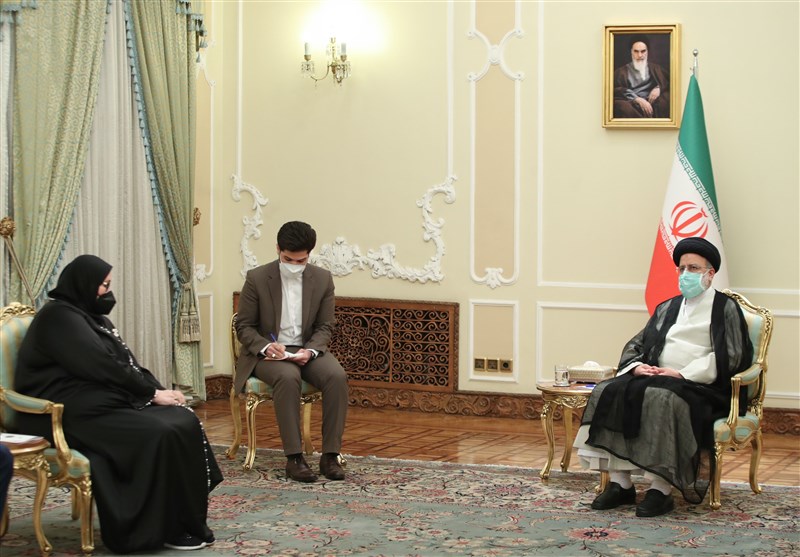 TEHRAN (Tasnim) – The new president of Iran, Ebrahim Raeisi, emphasized that the Islamic Republic's policy entails the maintenance of security in all regions and protection of the territorial integrity of other countries.
In a meeting with the foreign minister of Bosnia and Herzegovina, held in Tehran on Tuesday evening, President Ebrahim Raeisi said one of the underlying principles in the Islamic Republic's policies is to support the territorial integrity of other countries and defend the oppressed across the world.
"Our stance is maintaining security and welfare in all regions," he stated.
The Iranian president bemoaned the fact that many measures that violate human rights in the world are taken by the self-proclaimed advocates of human rights.
Raeisi also praised the friendly and deep-rooted relations between Iran and Bosnia and Herzegovina, calling for efforts to identify and activate the potential for broad economic cooperation between the two nations.
For her part, Bisera Turkovic congratulated the new Iranian president on taking office, appreciated the Islamic Republic's support for her country, and expressed Sarajevo's readiness to enhance ties with Tehran.
Bosnia and Herzegovina stands with and supports Iran in the international arena, she added.
Turkovic is among dozens of foreign officials that have traveled to Iran to take part in the swearing-in ceremony of Raeisi.