Iran's New President Urges Withdrawal of Outsiders from Syria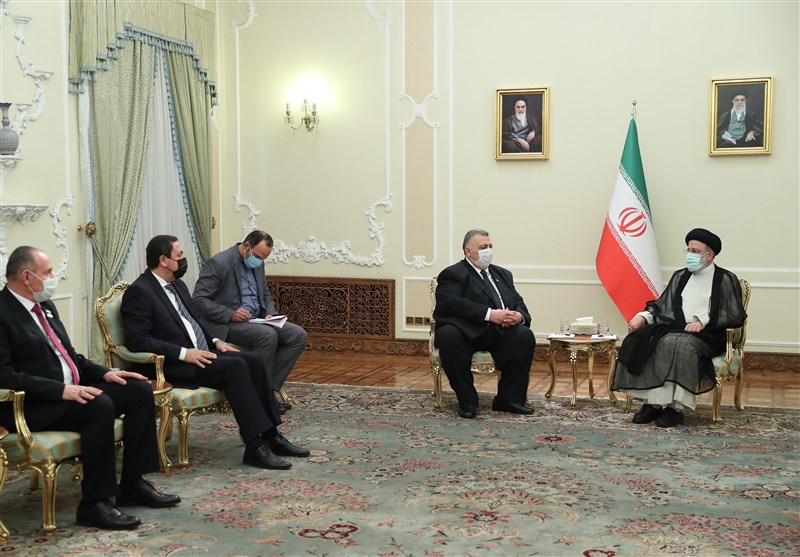 TEHRAN (Tasnim) – The new president of Iran stressed the need for the "remnants of the foreign forces" to leave Syria immediately in order for the process of the Arab country's reconstruction to begin.
In a meeting with Speaker of the People's Council of Syria, held in Tehran on Wednesday, President Ebrahim Raeisi praised the government and people of Syria for their heroic resistance and victory against terrorism sponsored by the Western and Zionist fronts.
"The remnants of the foreign forces must get out of Syria as soon as possible, so that the (Syrian) nation would be able to start the process of reconstruction strongly and rapidly," the Iranian president added.
He also said that the political and economic relations between Iran and Syria serve the interests of the two nations, adding, "We will keep up the existing partnership and cooperation between the two countries vigorously, as there is no limitation to the expansion of the brotherly ties between the two states."
For his part, Hammouda Sabbagh said Syria will never forget the support provided by the Iranian people and will honor the memory of top Iranian commander Lt. General Qassem Soleimani forever.
Syria and Iran share a common fate, the speaker stated, saying the two nations have an inseparable bond.
Sabbagh has traveled to Iran to take part in the swearing-in ceremony of Raeisi.