Russian, Kuwaiti FMs Congratulate Their New Iranian Counterpart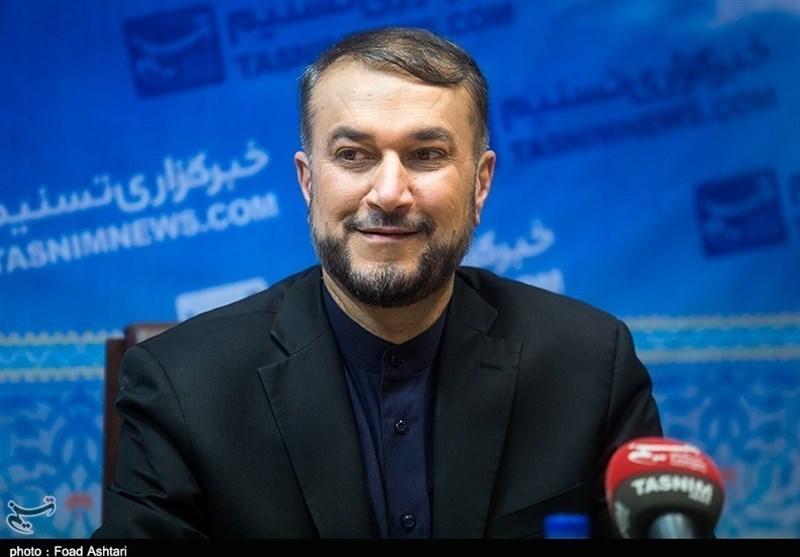 TEHRAN (Tasnim) – The top diplomats of Russia and Kuwait congratulated Hossein Amir Abdollahian on his appointment as Iran's new Foreign Minister.
Foreign Minister of the Russian Federation Sergei Lavrov in a Wednesday message congratulated his Iranian counterpart on his appointment as Iran's top diplomat.
In his message, Lavrov expressed his pleasure at the high level of bilateral ties.
He underlined the need for maintaining close cooperation between Iran and Russia with the aim of further deepening interactions to serve the best interests of the two friendly nations and to strengthen international peace and security.
Kuwait's top diplomat Ahmed Nasser al-Mohammed Al-Sabah also congratulated Iran's new foreign minister.
In a phone call to Amir Abdollahian, the Kuwaiti foreign minister called for deeper ties between his country and Iran in all areas and also urged increased cooperation in the region.
Al-Sabah also extended the Kuwaiti Emir's warm greetings to high-ranking Iranian officials.
The Iranian foreign minister thanked his Kuwaiti counterpart for his phone call. He also underscored Iran's policy to have good-neighborly relations with regional countries.
Amir Abdollahian said the Islamic Republic of Iran sees no limits on expanding ties with Persian Gulf neighbors and considers it highly important to deepen relations with Kuwait.
Earlier on Wednesday, Iran's Parliament voted to approve 18 of the 19 ministers proposed by President Ibrahim Raisi, including Amir Abdollahian.