Spokesman Hits Back at Israeli FM for Comments on Iran's Nuclear Program
September, 10, 2021 - 18:49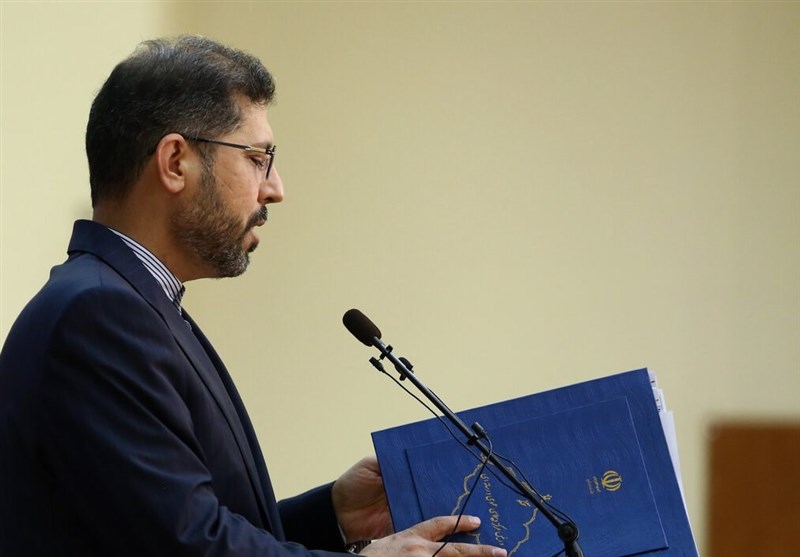 TEHRAN (Tasnim) – The spokesperson for the Iranian Foreign Ministry dismissed the comments from the foreign minister of the "outlaw" Zionist regime about Iran's nuclear activities, known as the world's most inspected program, saying Tehran reserves the right to respond.
"Outlaw Israeli regime—sitting on illicit nukes & refusing to join NPT—again threatens NPT member Iran; a nation with world's most inspected nuclear program," Saeed Khatibzadeh said in a post on his Twitter account on Friday, referring to the Zionist regime's refusal to join the Treaty on the Non-Proliferation of Nuclear Weapons.
Denouncing the Zionist regime as "the West's darling" that is "a habitual extorter", the Iranian spokesman said the "world has woken up to its (Israel's) destabilizing nature."
"Iran reserves right to respond," he underlined.
During a visit to Moscow on Thursday, Israeli Foreign Minister Yair Lapid urged that Iran should be stopped from obtaining nuclear weapons.
"Iran's march towards a nuclear weapon is not only an Israeli problem, it's a problem for the entire world," Lapid said.
The Israeli regime, which pursues a policy of deliberate ambiguity about its nuclear weapons, is estimated to have 200 to 400 nuclear warheads in its arsenal.
The regime has refused to allow inspections of its military nuclear facilities or sign the NPT.
Under Article VI of the NPT, all parties to the treaty undertake to pursue good-faith negotiations on effective measures related to nuclear disarmament and the cessation of nuclear arms race.