Africa High on Iran's Foreign Policy Agenda: FM
September, 16, 2021 - 10:32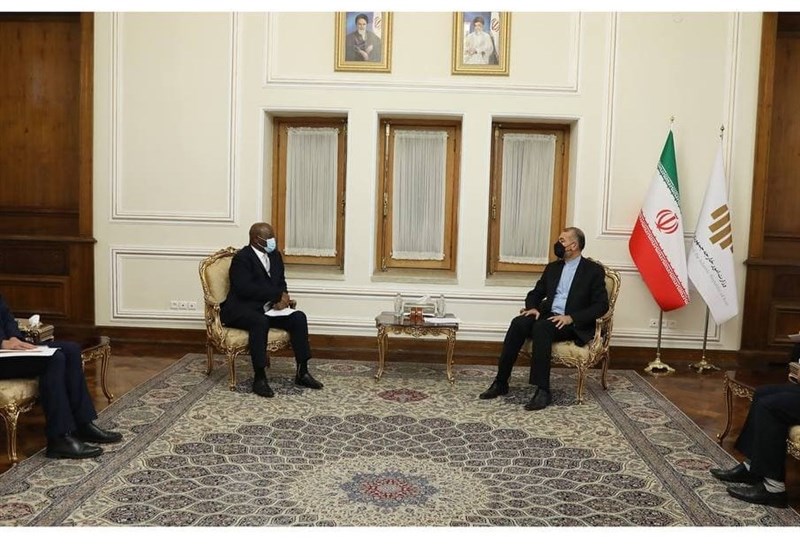 TEHRAN (Tasnim) – Foreign Minister of Iran Hossein Amirabdollahian highlighted the significance that the new administration in Tehran attaches to the enhancement of ties with African nations, including South Africa.
In a Wednesday meeting with South Africa's new ambassador to Tehran, Amirabdollahian said the African states, including South Africa, have an important place in the foreign policy of the Islamic Republic.
He called for efforts to promote economic relations between Iran and South Africa, stressing the need to hold a new meeting of Joint Commission chaired by the foreign ministers of the two nations as well as the political committee at the level of deputies.
Amirabdollahian also praised South Africa for supporting Iran when the African country was a non-permanent member of the UN Security Council and for backing the Palestinian people.
For his part, the incoming ambassador pointed to the arrangements for the 15th meeting of Iran-South Africa Joint Commission, expressing hope that the political and the joint committees would be held in the near future.
Vika Mazwi Khumalo also offered an invitation for Iranian President Ebrahim Raisi to visit Pretoria.