President Hails Iran's Diplomatic Success in Joining SCO
September, 19, 2021 - 09:39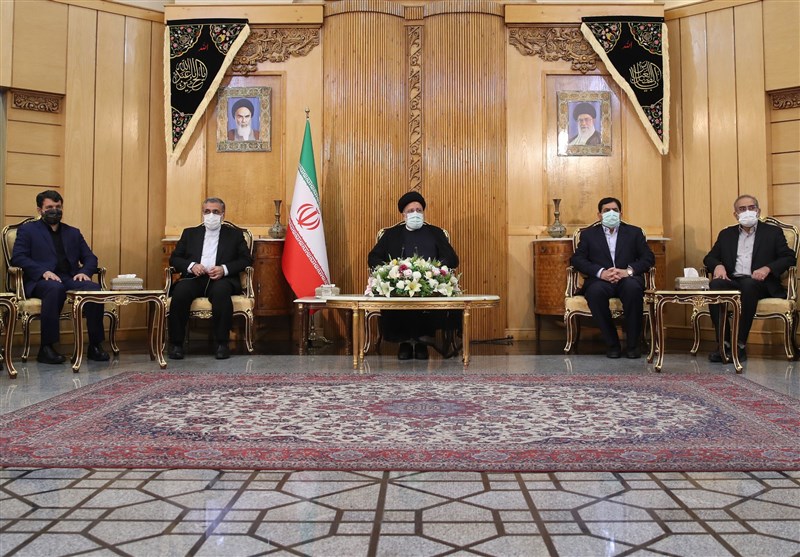 TEHRAN (Tasnim) – Iranian President Ebrahim Raisi described the country's accession to the Shanghai Cooperation Organization (SCO) as a diplomatic success achieved during his visit to Tajikistan.
Speaking to reporters in Tehran upon his arrival from a trip to Tajikistan, his first official visit as the president of Iran, Raisi said on Saturday that the three-day trip had many achievements.
He said one of the aspects of the visit to Tajikistan for participation in the SCO summit was the implementation of his administration's foreign policy regarding economic diplomacy and rules of neighborliness.
Describing Iran's permanent membership in the Shanghai Cooperation Organization as a "diplomatic success," the president called on the Foreign Ministry and other relevant ministries to take this new opportunity to connect to major Asian economic resources.
He added that Iran's presence in the SCO as a member state would create a "strong economic connection" for the country, through which it would be linked to Asia's sustainable resources.
"Connecting to the economic resources of Asia is a valuable opportunity for the Islamic Republic of Iran," he stated.
Pointing to his meetings with senior officials of regional countries, the president said that in talks with Tajikistan's president and authorities, the sides agreed to open a new chapter in economic, political and cultural relations.
He said that during a security meeting on Afghanistan, which was held on the sidelines of the SCO summit, Iran's stances were explained and the participants reached a consensus on the situation in the war-ravaged country, Press TV reported.
"They agreed that they should pursue the formation of an inclusive government in Afghanistan with the participation of all ethnic groups that can represent the noble and dear people of Afghanistan," Raisi stated.
He expressed hope that the achievements of the visit would lead to "effective practical steps" toward the country's economic growth and that Iranian economic actors, investors and the people would take advantage of this opportunity and its benefits.