FM: Region, Asia High on Iran's Foreign Policy Agenda
September, 27, 2021 - 13:39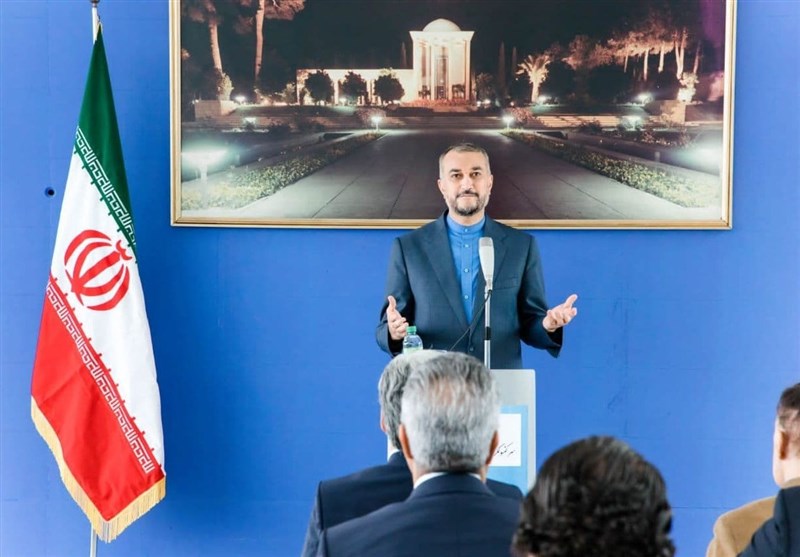 TEHRAN (Tasnim) – Foreign Minister of Iran Hossein Amirabdollahian highlighted the significance that the new administration in Tehran attaches to the enhancement of ties with the regional and Asian countries on the basis of a "balanced foreign policy".
The top Iranian diplomat had a layover in Germany's Frankfurt on Sunday on his return to Tehran from New York, where he attended an annual meeting of the UN General Assembly.
During his short stay in Frankfurt, the senior diplomat held a meeting with a group of elite and educated Iranian expatriates at the Consulate General of Iran.
Amirabdollahian said in the meeting that the Iranian administration puts great emphasis on the policy of good neighborliness and gives priority to the region and Asia.
"Iran's foreign policy agenda in this period will be balanced with an emphasis on the promotion of relations with all countries," he stated.
Amirabdollahian also hailed the community of Iranian expatriates as a major asset, saying the Foreign Ministry stresses the importance of participation of Iranians in the decision-making processes.
In a Saturday meeting with the staffers of the Interests Section of Iran in the US, the foreign minister said President Ebrahim Raisi is determined to honor Iranians around the world, resolve their problems and facilitate their relations with their homeland.
The foreign minister said such determination is present in all pillars of the establishment and the three branches of the government, noting that he had been asked by Iran's Judiciary Chief Gholam Hossein Mohseni Ejei before the UN trip to convey the message to Iranians residing in the US that there are no obstacles for their easy travels to the motherland.