Iranian FM in Russia for Coordination on Caucasus
October, 06, 2021 - 09:42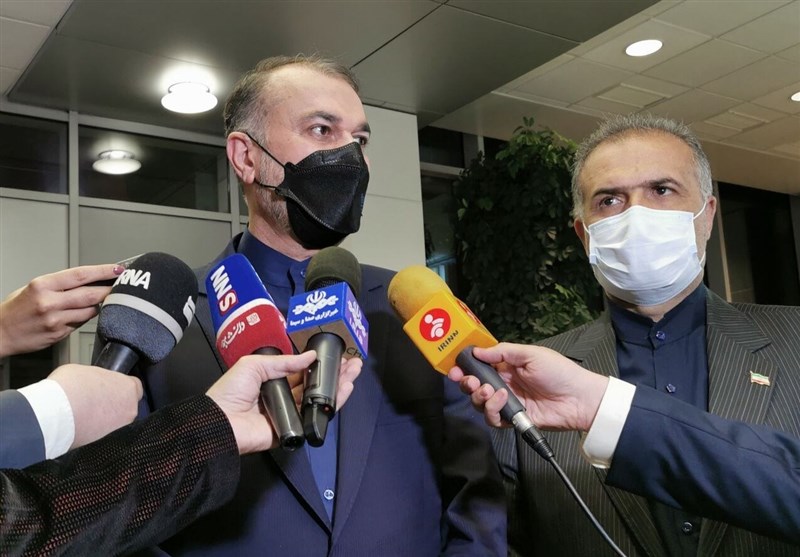 TEHRAN (Tasnim) – Iranian Foreign Minister Hossein Amirabdollahian said he has traveled to Moscow to coordinate stances with Russia on the recent developments in the Caucasus.
Speaking to reporters upon his arrival in Moscow on Tuesday evening, the top Iranian diplomat said he will meet his Russian counterpart Sergei Lavrov in order to coordinate stances on the developments in the Caucasus region.
Russia is expected to show reaction and sensitivity to any possible change in the boundaries of regional countries and also to the presence of terrorists and the Zionist regime's activities in the region, which threaten peace and security, Amirabdollahian added.
"Considering the situation in the South Caucasus region and Afghanistan, we will hold serious talks," he said.
The foreign minister pointed to the "very close" policies of Tehran and Moscow toward the region in recent years, saying the two countries have been working in constructive coordination when it comes to the common interests. "We hope such a capacity for security would be promoted in all parts of the region."
He also highlighted the efforts by the Iranian embassy in Moscow to broaden relations with Russia, hoping that his trip would result in a jump in the bilateral ties in all areas.
It is Amirabdollahian's first visit to Russia since taking office as Iran's foreign minister.