Over 2,000 Children Keen to Judge Films at Int'l Festival in Iran
October, 06, 2021 - 16:15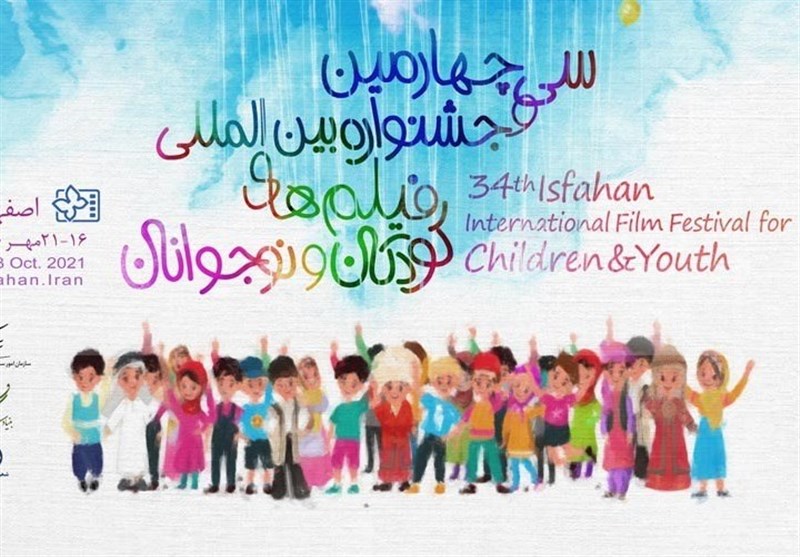 TEHRAN (Tasnim) – Organizers of the 34th International Film Festival for Children and Youth (IFFCY) say more than 2,000 children and adolescents from 22 Iranian cities have expressed their willingness to judge the movies in the upcoming event.
The international film festival's organizers have announced that children and young adults are going to work as jury members at the movie theaters of the cities that will host the festival.
Like the previous editions, the top films selected by the children and young adults of the juries will be announced in the closing ceremony of the festival, which will be held from October 8 to 13 in collaboration with the Iranian Cinema Organization, Farabi Cinematic Foundation, and Isfahan Municipality.
The festival's movies will be screened in two cities, Tehran and Isfahan, both in an online format and in theatres in compliance with the coronavirus health protocols.
The IFFCY has recently announced the names of the movies contesting in the international section.
The films to be screened in the feature-length section include 'My Father Superhero' and 'Sumi' from India, 'Lucia' from Spain, 'Chick's Childhood' and 'Ice Tale' from Russia, '1982' from Lebanon, Norway, and Qatar, 'Brother's Keepers', 'My Grandpa is an Alien' from Croatia, Luxemburg, Czech Republic, Bosnia and Herzegovina, Slovakia, and Germany, 'Martin and the Magic Forest' from the Czech Republic, Slovakia, Germany, as well as 'Sea Boys' and 'Tadoo' from Iran.
The short fiction and short animation section also includes the following films: 'BonBon' and 'Tobi and the Turbobus' from Germany, 'This Is Not a War' and 'The Comet' from Russia, 'Black Box' from Turkey, 'The Silence of the River' from Peru, 'Tiyareh', 'For the Second Time', and 'ID' from Iran, 'Black and White' from Switzerland, 'Lorenzo and the Mirror' from Italy, 'Beast Slayer' from Iceland and Poland, 'My Grandma Matylde' from Mexico.