Iran Registers More than 11,850 Coronavirus Cases over Past 24 Hours
October, 15, 2021 - 18:21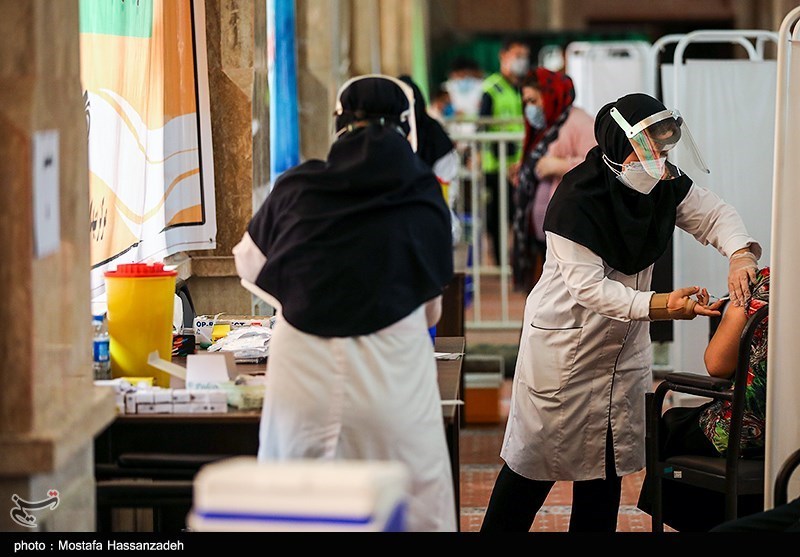 TEHRAN (Tasnim) - Iran's Health Ministry announced on Friday that 11,857 new cases of COVID-19 infection were registered over the past 24 hours, among whom, 1,591 people were hospitalized.
The Ministry also added that the total number of deaths from the coronavirus pandemic in the country has increased to 123,695 with 197 more Iranians killed by the deadly virus within the past 24 hours.
Out of a total of 5,765,904 patients with coronavirus infection, 5,294,981 people have so far recovered or been discharged from hospitals, the Ministry's report indicated, adding that around 4,924 COVID-19 patients are in critical condition or intensive care units.
According to the Health Ministry, 47,713,258 Iranians have received the first dose of the coronavirus vaccination, while 22,816,536 have received both dosages of the vaccine.
The global tally for the coronavirus-borne illness climbed above 239.6 million on Friday, while the death toll edged above 4.88 million, as the US continues to lead the world with a total of 44.8 million cases and 721,567 deaths, according to data aggregated by Johns Hopkins University.
India is second by cases after the US at 34 million and has suffered 451,814 deaths. Brazil has second highest death toll at 602,099 and 21.6 million cases. In Europe, Russia has most fatalities at 216,402, followed by the UK at 138,647.