Top Iranian Commander Pursuing Arms Purchases from Russia in Moscow Trip
October, 18, 2021 - 09:52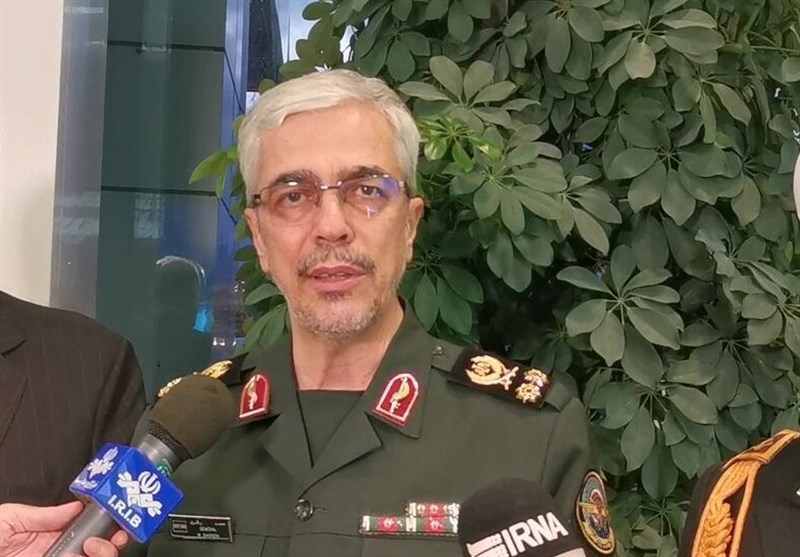 TEHRAN (Tasnim) – Chief of Staff of the Iranian Armed Forces Major General Mohammad Hossein Baqeri said he will be discussing arms purchases from Russia during his visit to Moscow as a decade-long UN arms embargo on Iran terminated last year.
Speaking to reporters upon his arrival in Moscow on Sunday, Major General Baqeri said the new Iranian administration attaches special importance to the East and Eastern countries.
He highlighted the Shanghai Cooperation Organization (SCO)'s move to accept Iran's full membership in the Eurasian political, economic, and security alliance after the inauguration of the new administration.
The top Iranian commander emphasized that the armed forces of Iran and Russia would strengthen military cooperation.
Baqeri said Iran has signed agreements with Russia on arms purchases after the termination of a UN arms embargo on Tehran, which would be discussed during the current visit. "We have cooperation with Russia's Armed Forces and bilateral cooperation has been improved in recent years."
Heading a high-ranking military delegation, Baqeri travelled to Moscow at the official invitation of Minister of Defense of the Russian Federation and General of the Army Sergei Shoygu.
The expansion of defense and military cooperation, fight against terrorism and leading regional and international developments are among issues on the agenda of talks between Iranian and Russian officials, Press TV reported.