Disunity Benefits Enemy, Iranian President Warns
October, 20, 2021 - 12:17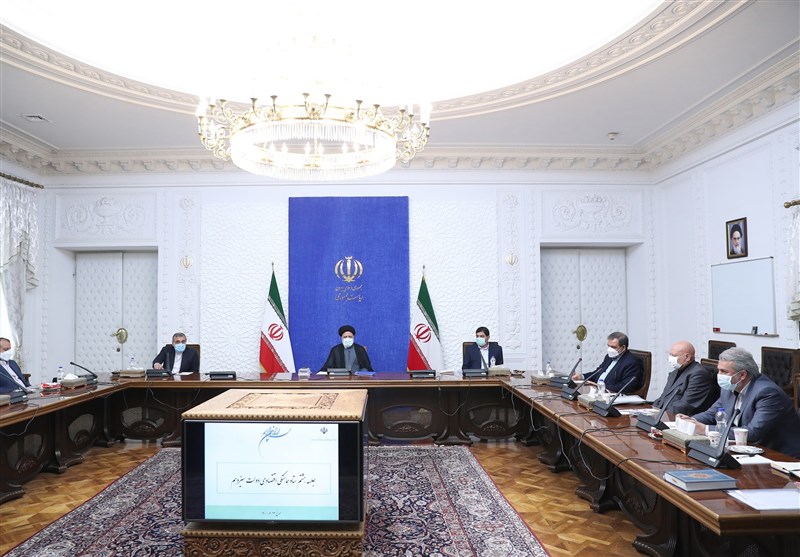 TEHRAN (Tasnim) – Iranian President Ebrahim Raisi described Muslim unity as a basic strategy of the Islamic Republic, cautioning that any move harming unity will serve the objectives of the adversaries.
Addressing a cabinet session on Wednesday, Raisi offered congratulations on the outset of the Unity Week, describing the great prophet of Islam, Prophet Muhammad (PBUH), and his progeny as the cornerstone of unity in the Muslim world and the human society.
Referring to unity in the Islamic world as the strategy of the Islamic Republic and discord as the strategy of the enemies, the president warned that any deliberate or unintentional move harming unity will serve the interests of the enemy.
Calling for collective efforts to strengthen unity among all Iranians from various ethnic and religious backgrounds, Raisi said, "Of course, it does not mean the unification of all ethnicities, denominations, thoughts and dialects, but rather avoiding division and having a united outlook on the strategic goal of the Islamic Republic, namely progress."
Leader of the Islamic Revolution Ayatollah Seyed Ali Khamenei has on many occasions urged vigilance in the face of enemy ploys to gain a political and cultural foothold in Iran, calling for unity among the Muslims.