Palestinian Scholars Condemn Israeli Demolition of Al-Quds Historic Cemetery
October, 26, 2021 - 10:35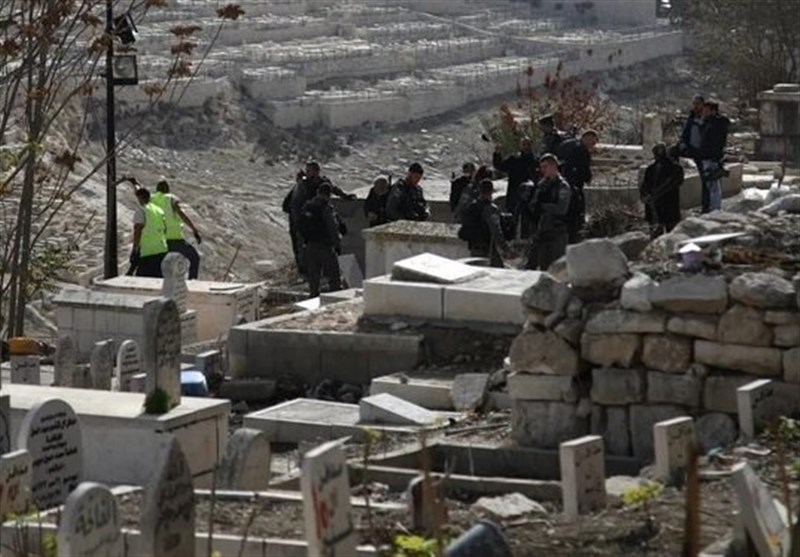 TEHRAN (Tasnim) – The Palestinian Muslim Scholars Association denounced Israel for razing the Islamic Al-Yusufiye Cemetery in occupied East Jerusalem Al-Quds' Old City.
In a statement on Monday, the association said the Israeli authorities did not respect the feelings of Muslims by "Judaizing" their graves and such an act will lead to an escalation in the face of the Israeli occupation.
The association urged Muslim scholars in the Arab and Islamic world to intensify their efforts to raise awareness on "Judaization" attempts in Jerusalem Al-Quds, Anadolu Agency reported.
On Monday, the Israeli municipal authorities resumed destruction and levelling of the Al-Yusufiye Cemetery, despite protests by Palestinian residents who have relatives buried in the cemetery.
The head of the Committee for the Preservation of Islamic cemeteries in Jerusalem, Mustafa Abu Zahra, said the Israeli municipal crews bulldozed part of the cemetery land.
He added that the Israeli authorities seek to change and convert part of the cemetery into biblical gardens.
Al-Yusufiye Cemetery, located next to the wall surrounding the Old City, is one of the oldest Muslim graveyards in occupied Jerusalem Al-Quds.
Both the West Bank and East Jerusalem Al-Quds are considered occupied areas under international law.