US Military Action Off the Table: Iranian General
November, 05, 2021 - 16:30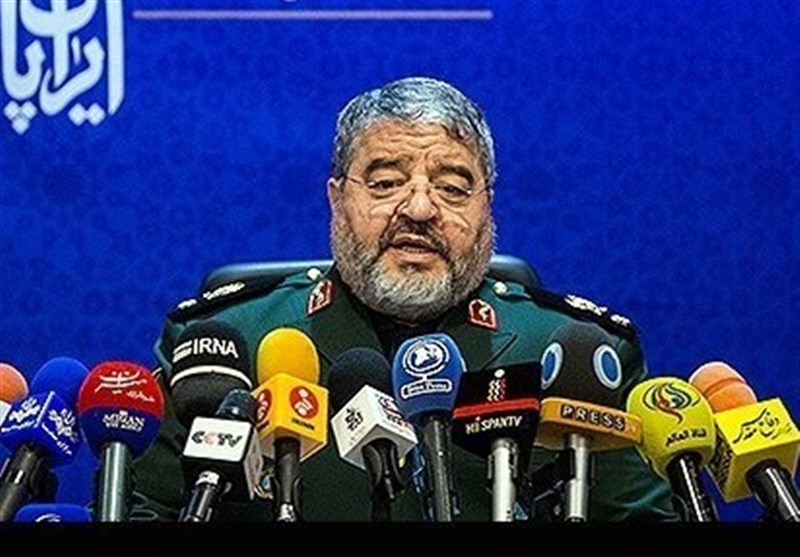 TEHRAN (Tasnim) – Iran has gained such great deterrent power that the US would not take any military action, head of the Civil Defense Organization of Iran said, warning, however, that the enemy has opted for hybrid warfare as a new threat.
Addressing the Friday prayers worshippers in Tehran, Brigadier General Gholam Reza Jalali said the nature of threats in the civil defense sphere is changing.
"The Americans have no option (against Iran) in the military sphere, as we have reached the ceiling of deterrence," he noted.
The general said Iran's great deterrent power has forced the enemy to opt for the hybrid warfare, which includes a combination of employment of social networks, economic threats and cyberattacks.
Describing the recent cyberattack on Iran's fuel distribution network as an example of hybrid warfare, the general said the enemies sough to incite riots and protests.
"The Americans have started a new arena of battle with us, known as the hybrid warfare. This war includes a combination of technological factors which can turn into the pressure of protests and outage of services needed by the people," he warned.
Last week, General Jalali said the Americans and Zionists were definitely behind the cyberattack that disrupted the fuel distribution system at Iran's gas stations on October 26.
Reports came out at the time that long queues that had been formed in front of gas stations in large Iranian cities had cleared up after Oil Ministry authorities dispatched teams to the forecourts to enable offline fuel delivery.
Three hours following the attack, 30 percent of the gas stationed resumed their offline services, while 12 hours after the attack, 60 percent returned to the normal status.