Shamkhani Attributes Assassination Attempt against Iraqi PM to Foreign Think Tanks
November, 07, 2021 - 10:16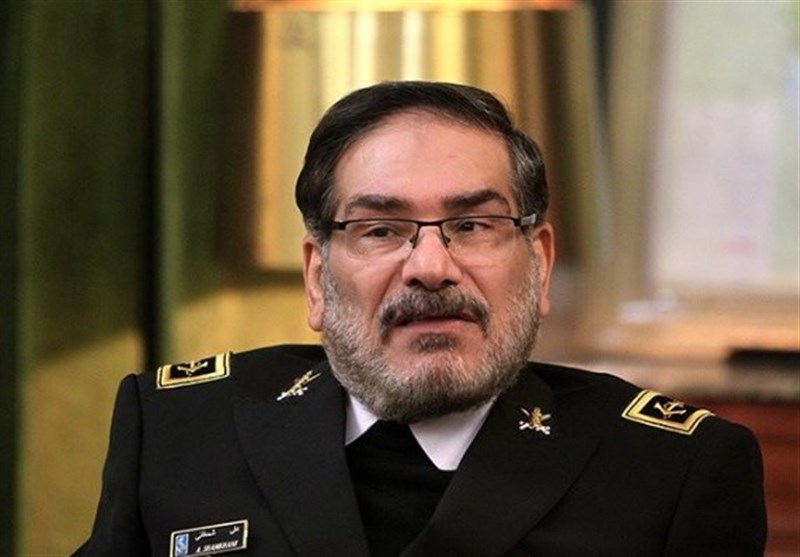 TEHRAN (Tasnim) – Secretary of Iran's Supreme National Security Council Ali Shamkhani denounced an assassination attempt targeting Iraqi Prime Minister Mustafa al-Kadhimi as a sedition originating from foreign think tanks that have fomented insecurity and instability in Iraq.
"The attempt for Al-Kadhimi's terror is a new sedition that must be traced back to foreign think tanks, which have brought nothing but insecurity, discord & instability to oppressed Iraqi people through creation & support of terrorist groups & occupation of this country for years," Shamkhani said in a post on his Twitter account on Sunday.
Iraq's military said Prime Minister Mustafa al-Kadhimi has survived an assassination attempt after a drone laden with explosives targeted his residence in the capital, Baghdad.
Al-Kadhimi escaped unhurt, but security sources said that at least six members of the prime minister's personal protection force were wounded in the Sunday attack.
Al-Kadhimi appealed for calm and restraint in a post on Twitter.
"I'm doing fine, praise be to God, and I call for calm and restraint on the part of everyone for the good of Iraq," the Iraqi premier said.
No group immediately claimed responsibility for Sunday's attack on al-Kadhimi's residence in Baghdad's fortified Green Zone, which houses government buildings and foreign embassies.