Plot to Assassinate Iraqi PM Hatched by Ill-Wishers: Iranian FM
November, 07, 2021 - 15:20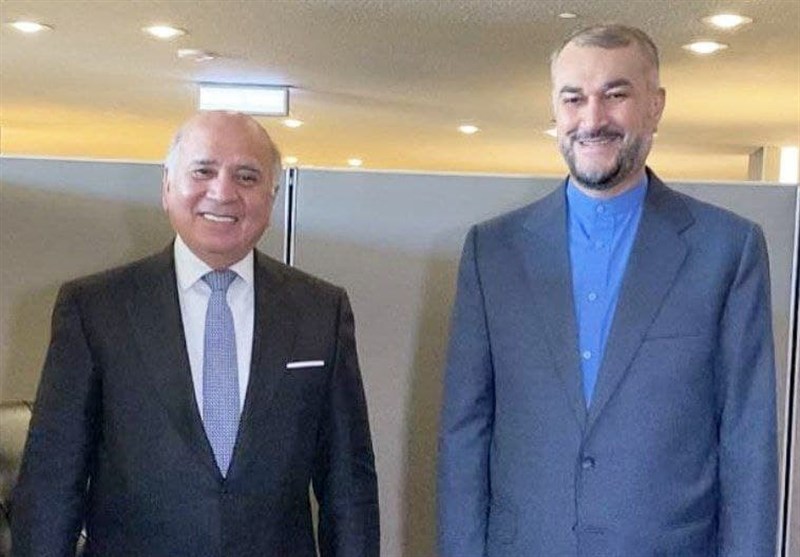 TEHRAN (Tasnim) – Iranian Foreign Minister Hossein Amirabdollahian decried the assassination attempt against Iraqi Prime Minister Mustafa al-Kadhimi as a plot masterminded by the ill-wishers with the purpose of disrupting calm in the Arab country.
The Iranian foreign minister called his Iraqi counterpart Fuad Hussein on Sunday to send regards from Iranian President Ebrahim Raisi to the Iraqi prime minister and stay informed about the health of the premier, who has survived the assassination attempt after a drone laden with explosives targeted his residence in Baghdad.
Amirabdollahian said incidents like the assassination attack run counter to Iraq's stability and security and have been carried out by the ill-wishers with the purpose of upsetting calm in the neighboring country.
For his part, Hussein thanked the Iranian president and foreign minister and gave an account of the latest developments in relation to the assassination attack.
The Iraqi foreign minister said nobody has been hurt in the attack and that the Iraqi authorities were monitoring the developments.
Prime Minister al-Kadhimi has escaped unhurt in the attack, but security sources said that at least six members of his personal protection force were wounded in the Sunday attack.
Al-Kadhimi appealed for calm and restraint in a post on Twitter.
"I'm doing fine, praise be to God, and I call for calm and restraint on the part of everyone for the good of Iraq," the Iraqi premier said.
No group immediately claimed responsibility for Sunday's attack on al-Kadhimi's residence in Baghdad's fortified Green Zone, which houses government buildings and foreign embassies.