US Presenting Big Bills to Regional States with Anti-Iran Rhetoric: Spokesman
November, 22, 2021 - 14:42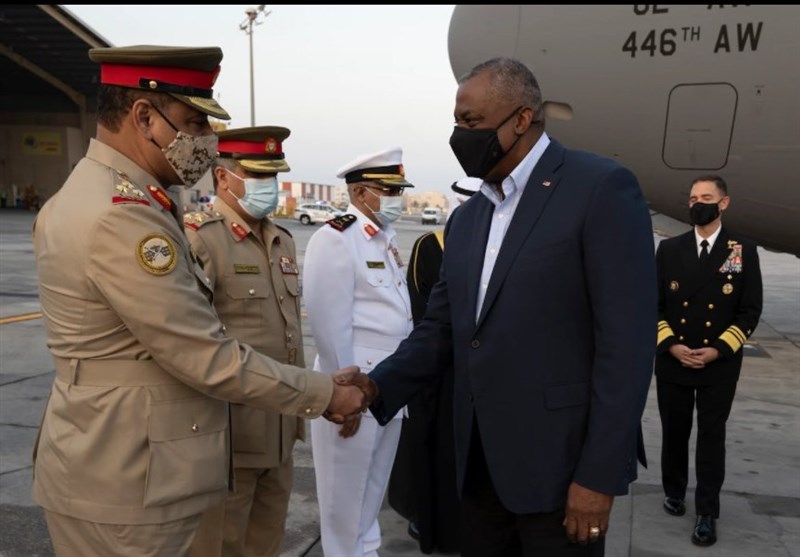 TEHRAN (Tasnim) – The spokesman for Iran's Foreign Ministry warned regional states that the anti-Iranian comments made by the American officials are nothing more than an excuse for huge bills for the sales of more arms.
Speaking at a press conference on Monday, Saeed Khatibzadeh dismissed the hostile remarks from US Defense Secretary Lloyd Austin, who has claimed recently during the Manama Dialogue in Bahrain that all options would be open against Iran.
"I believe that Americans are sending expensive bills to certain regional countries with their comments. Those are sentences and words preceding a bill, otherwise they are worth nothing. The United States is probably seeking to sell more arms," the Iranian spokesman added.
He further advised the regional countries to avoid "such bargains" with the US.
"The people of the region and those countries deserve more than having to spend the money on such words and sentences," Khatibzadeh stated.
In comments at the International Institute for Strategic Studies Manama Dialogue 2021 in Bahrain on November 20, Austin said the US remains committed to preventing Iran from gaining what he called a nuclear weapon.
"We remain committed to a diplomatic outcome of the nuclear issue. But if Iran isn't willing to engage seriously, then we will look at all the options necessary to keep the United States secure," the US defense secretary said.
In remarks in July, Commander of the Islamic Revolution Guards Corps Major General Hossein Salami said Iran's great military power has made the enemies realize that the use of the military option is a nonstarter, which is why they have resorted to sanctions and economic pressures.