Iran Sympathizes with North Macedonia over Bus Crash Fatalities
November, 25, 2021 - 10:07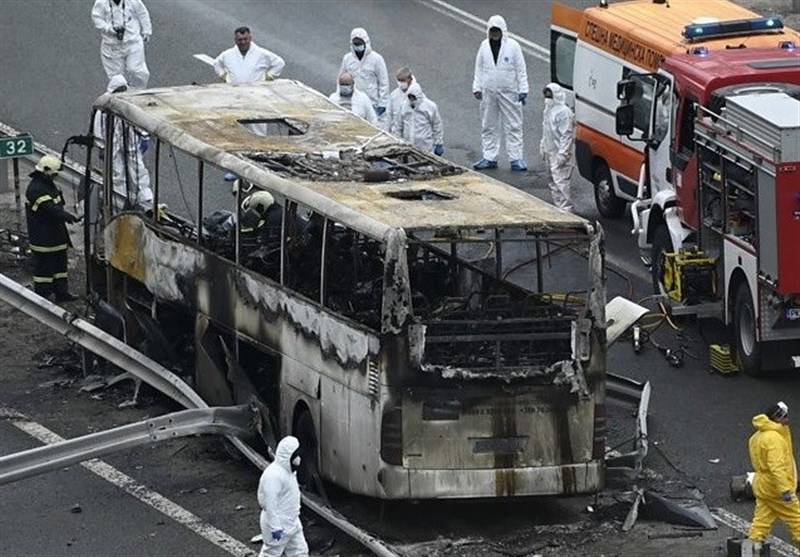 TEHRAN (Tasnim) – The Iranian Foreign Ministry's spokesman offered condolences to North Macedonia on a fatal crash of a bus that caught fire in western Bulgaria and killed dozens of people.
In a statement released on Wednesday night, Saeed Khatibzadeh expressed his condolences to the North Macedonian government and people on the loss of lives in the tragic accident.
He also expressed sympathy with the families of victims, a number of whom were children.
At least 46 people, including 12 children, died when the bus crashed and caught fire in western Bulgaria.
The bus was registered in North Macedonia and most of those on board were tourists returning from a trip to Istanbul in Turkey.
It rammed a crash barrier on a motorway southwest of the capital Sofia. Seven people escaped from the bus and were taken to hospital with burns.
The cause of the disaster was not immediately clear. Bulgarian officials described how the bus swerved off the motorway and tore away a 50m section of the crash barrier, but it was unclear if that was before or after it caught fire.