Deadliest Channel Refugee Tragedy Raises Alarm in France, UK
November, 25, 2021 - 16:26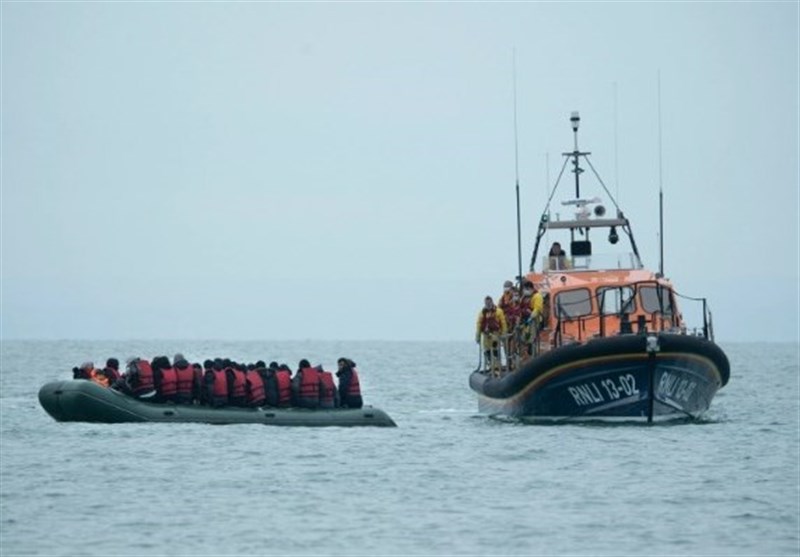 TEHRAN (Tasnim) – Britain and France are looking at new measures to limit migration across the English Channel and break people-smuggling networks after at least 27 refugees and migrants – including three children and a pregnant woman – drowned off the northern French coast.
Wednesday's disaster, the deadliest accident on the route since the International Organization for Migration (IOM) Channel began collecting Channel data in 2014, has raised humanitarian concerns.
A protest under the banner "No More Channel Deaths" will take place in London later on Thursday outside the United Kingdom's Home Office.
President Emmanuel Macron promised France would not allow the Channel to become a "cemetery" and spoke to British Prime Minister Boris Johnson to agree on stepping up efforts to thwart the traffickers blamed for the surge in crossings.
Prime Minister Jean Castex will hold a crisis meeting on Thursday with ministers to discuss new measures, his office said, Al Jazeera reported.
Seventeen men, seven women and three children died when the inflatable boat lost air and took on water off the northern port of Calais on Wednesday, according to public prosecutors in Lille. A manslaughter probe has been opened.
The IOM says about 200 refugees and migrants have died while making the perilous journey so far this year.
The disaster poses a new challenge to cooperation between France and Britain after Brexit. Initial statements from both sides pinning responsibility on the other party to act indicated the tragedy will not be an automatic catalyst for cooperation. In September, the UK threatened to send migrant boats back to France.
Interior Minister Gerald Darmanin said a total of five suspected traffickers accused of being directly linked to the doomed crossing had been arrested, the fifth man suspected of buying inflatable boats.
Darmanin said two survivors recovering from hypothermia, an Iraqi and Somali, had been found and would eventually be questioned.
Calais mayor Natacha Bouchart said a pregnant woman was among the victims.