No Iranian City on Red List as COVID Cases Continue to Decrease
November, 26, 2021 - 17:17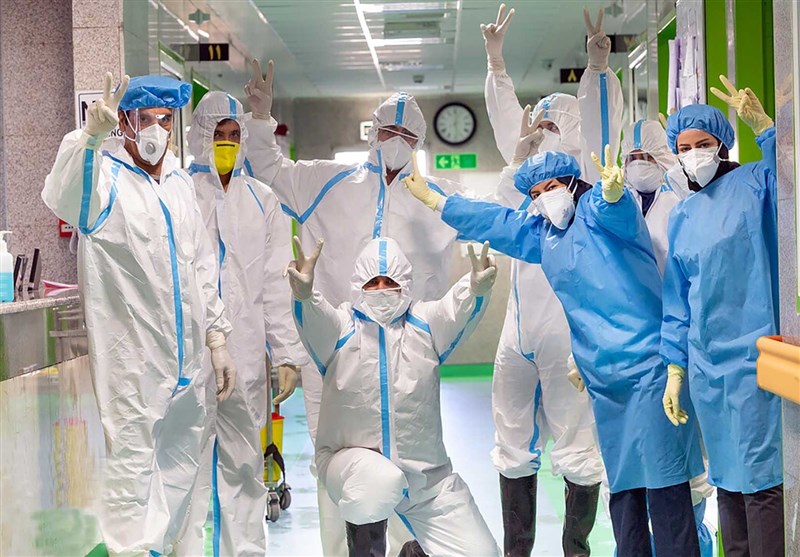 TEHRAN (Tasnim) – The Iranian Health Ministry announced on Friday that no Iranian city is in red list condition related to COVID-19 pandemic anymore, as daily death rate from the disease is on a downfall.
The death toll from the coronavirus pandemic in Iran has risen to 129,462, with 86 more Iranians succumbing to the disease in the last 24 hours, according to Iran's Health Ministry.
Over the last 24 hours, 4,384 new cases of COVID-19 infection were discovered, with 720 of them requiring hospitalization, according to the report, which added that some 5,841,870 people have recovered from the disease or been discharged from hospitals out of a total of 6,102,056 sick people.
Some 3,372 patients with COVID-19 infection are being cared for in the intensive care units.
The Ministry also added that some 57,248,013 Iranians have received the first dose and 46,115,125 people have so far received the second dose of the COVID-19 vaccine.
Moreover, 921,440 people have also received the third shot as the booster dose.
Currently, 22 cities are in orange list of COVID-19 infection risk, as well as 207 cities that are in yellow condition and 219 others in blue, which indicate the country's color code for coronavirus infection risk assessment.
Scientists have said a new Covid variant that carries an "extremely high number" of mutations may drive further waves of disease by evading the body's defences.
The B.1.1.529 variant has 32 mutations in the spike protein, the part of the virus that most vaccines use to prime the immune system against Covid. Mutations in the spike protein can affect the virus's ability to infect cells and spread, but also make it harder for immune cells to attack the pathogen.
The variant was first spotted in Botswana, where three cases have now been sequenced. Six more have been confirmed in South Africa, and one in Hong Kong in a traveler returning from South Africa.
The World Health Organization (WHO) has warned that it could take "a few weeks" to understand the risk posed by the transmissibility of the newly mutated strain of the Covid variant that's been detected in South Africa.
The WHO is currently exploring whether the strain needs to be classed as a variant of interest or of concern.
Addressing the new variant on Friday, the UK's Health Security Agency called the mutation "the worst one we've seen so far" and "dramatically" different to what was originally detected. It is feared that the B.1.1.529 strain "may be more transmissible" than the Delta variant, with vaccines "less effective" against it.