Iran Pushing for Sanctions Removal, But Not Tying Economy to It: President
December, 06, 2021 - 11:29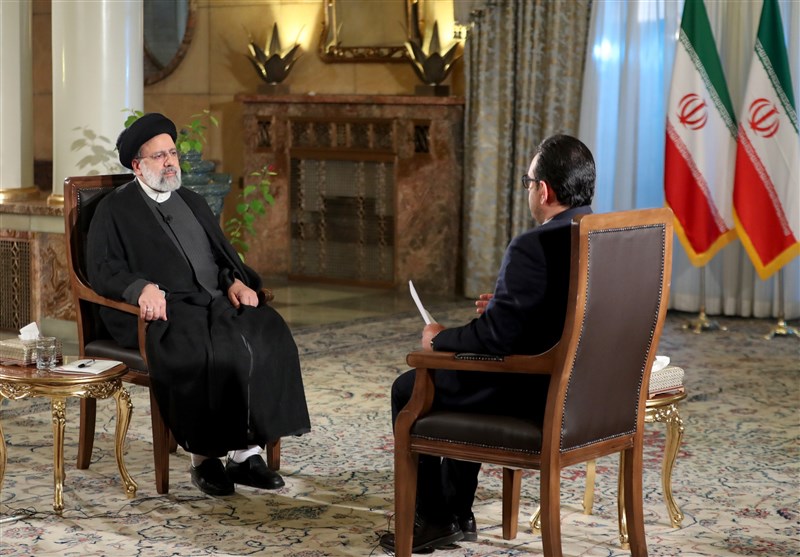 TEHRAN (Tasnim) – Iranian President Ebrahim Raisi reaffirmed his administration's commitment to efforts at the termination and nullification of the sanctions, but noted that it does not condition the country's economy or the annual budget to the elimination of the bans.
Speaking at a televised interview on Sunday, President Raisi defended the proposals that have been proposed by Iran during negotiations held in Vienna to examine the prospect of the US's removing its sanctions against the Islamic Republic.
"Iran's opposite parties had thought that we would not participate in negotiations and would not have anything to say. They had thought that we do not have any initiatives (to present)," he said.
"Today, however, it was proven to the whole world that Iran would stage a powerful and estimable participation in the talks," the president added.
The Islamic Republic has forwarded two documents pertaining both to the nuclear issue and the issue of the sanctions during the talks, the president said.
"Both of the documents perfectly match the contents of the JCPOA," he noted, Press TV reported.
"The issue of removal of the sanctions was pursued powerfully, and the issue of neutralizing the sanctions is also being followed through," Raisi said, vowing that the country would not allow the sanctions and their potential elimination affect its economic progress.